Hi guys - having an issue on my TR4a IRS front suspension. Neither side ball joint is fitting properly on the vertical link. The new ball joints are not able to be tightened to fit flush with the top of the vertical link, which is screwing up my suspension geometry and would appear to be unsafe.
This one isn't fully tightened but I'm getting just very slightly less of a gap before you just cannot tighten them any more. I bought a replacement link from Marvin (thanks!) but am having the same fit issue.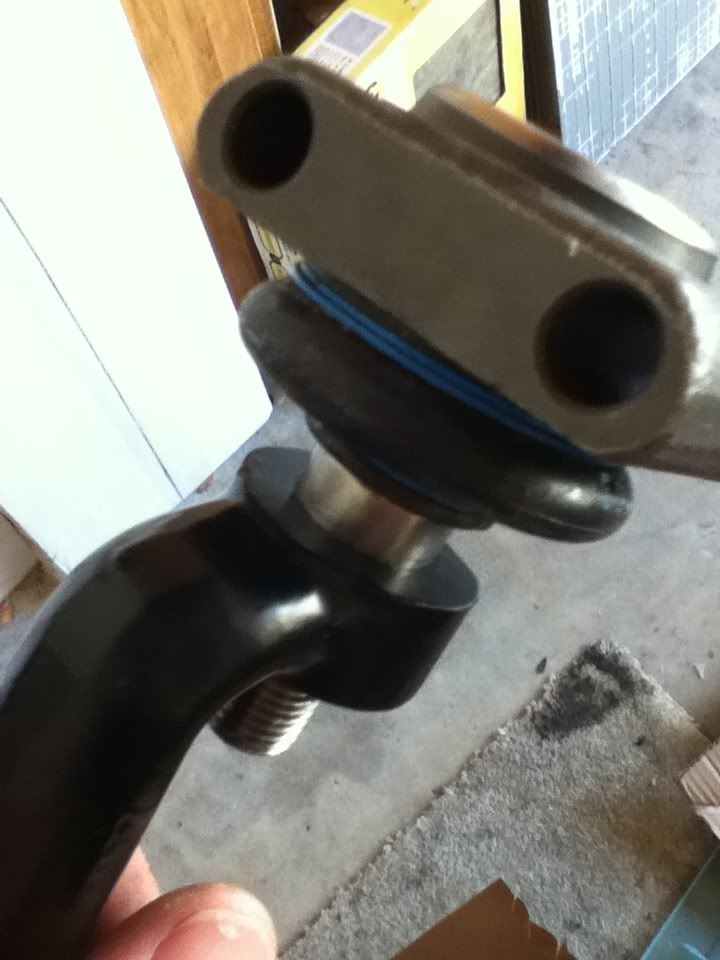 I know / expect it will take some effort to snug it up so that isn't the issue.
I was thinking to <span style="text-decoration: underline">lightly</span> hone the opening on the vertical link to see that makes a difference.
Other ideas?
This is the spare link - it was powder coated but the opening was not.
Ball joint part #