Moderator
Staff member
Gold


So my new Bugeye came with a little stack of tops -- the hard top, two soft tops, and two tonneau covers. Other than the hardtop (needs all new seals, otherwise in good nick) I had not even looked at the others until tonight. There's one each in black and white. The black tonneau is dead, brittle, very torn, done for. The white one is surprisingly pretty workable. Needs a good cleaning, but didn't even need that much stretching to fit.
Not a huge fan of the white, but it'll work for now.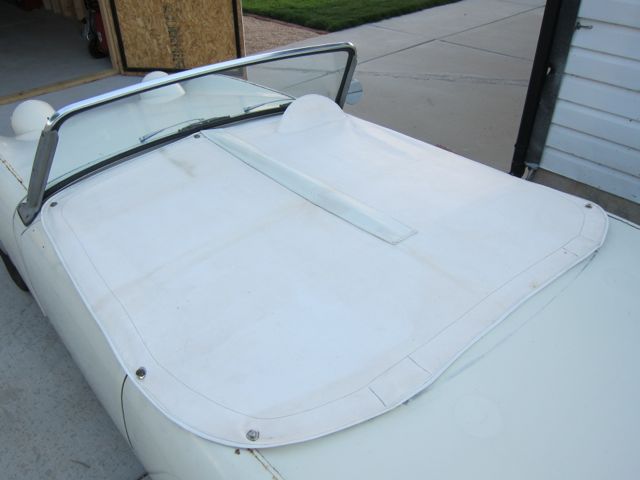 I've also got two tops (black and white). Black top is in decent shape but dirty, white top is generally in better shape (though has one small hole) and has a zip-out rear window. Long term I'm not a fan of the white tops, but again I've got them and replacing them is out of the question right now. Just buying the car evaporated most of my car fund. Got to get those gigs rolling!
Managed to secure a top frame as well. Car came with a split frame for a later car, and I just worked out a trade with a fellow that just bought a Bugeye frame for his later Spridget -- I had what he really needed, he had what I needed. Shipped my frame off to him today, the Bugeye frame should be wending its way toward my house shortly.