I am trying to confirm the SU's on the car are HS6's. The only id on the carbs are shown in the pictures.
This is the only tag.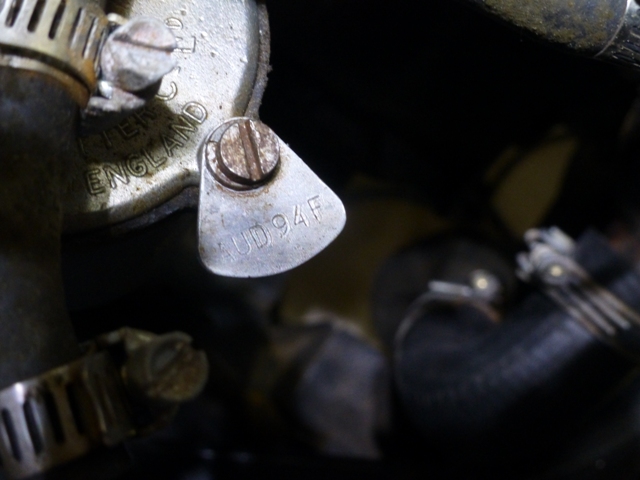 This is stamped on the manifold side flange on both. 3B7.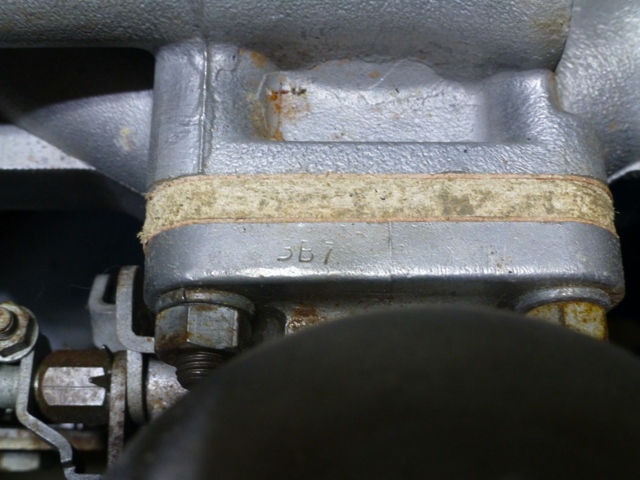 The fitting under the carb is connected by a hose to the fuel bowl.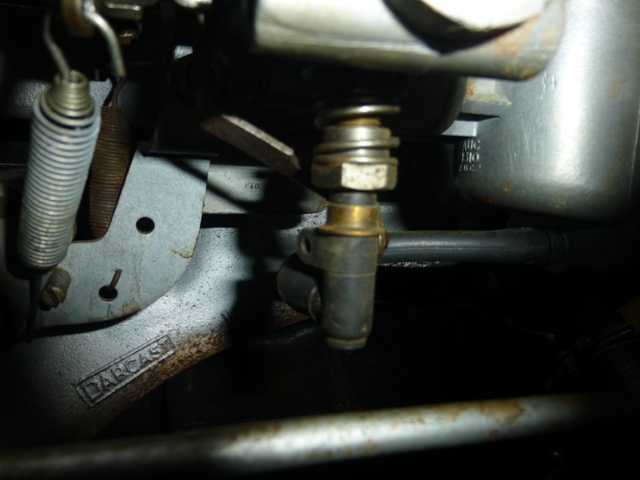 Overall shot of the fwd carb.