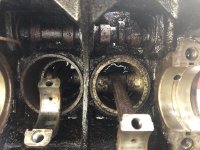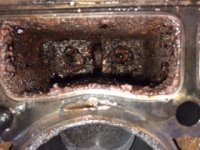 This 1960 TR3 has been sitting 40 years. As you can see the accumulation of crud and rust has made disassemble difficult.
Does anyone have any suggestions for "loosening" up this crud to make getting the cam, pistons and sleeves out any easier??
PB Blaster and a torch only go so far at getting this done, and as a local machine shop has told me, the EPA has banned the "good stuff" that would have made this job easier.
Thanks for any suggestions!
Joe in TX