Okay, so my master cyl is leaking which is fine by me. Just a good excuse to set the car up for a triple master setup with adjustable bias. Got all the parts on the way via Santa Claus including a 10lb rp valve for the rear. Heres my question, I am exploring the various fittings I will need to purchase.
This warning swith block. Does anyone know if this serves any other purpose? Will it have any negative effect on the brake bias system, ie; does this also serve as a poportioning valve of sorts or is this simply a splitter with a warning switch?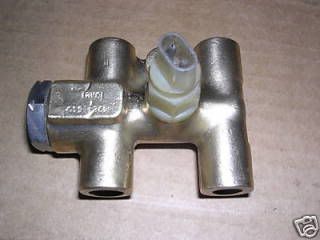 My reason for asking is obviously this is in a hard to reach location now that everything is installed. Just need to know if it should come out or if its fine to leave in with the seperate master cyl.