Jedi Warrior
Gold


I am still working on the back half of the car but started a new thread for the boot floor.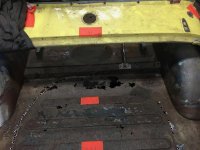 original boot floor, lots of rust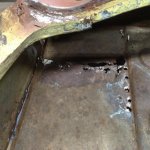 passenger boot floor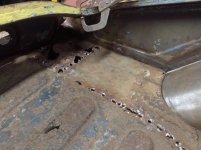 driver boot floor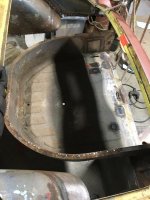 boot floor removed, what a battle seems like thousands of spot welds. They must have been payed by the spot weld, that is why there are so many spot welds.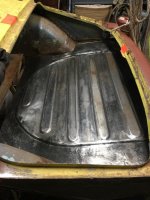 New hammer formed boot floor. This is the initial fit, I have some minor adjustments to make but very happy with my panel and how it fits. Still have the flange to weld on where it meets the wheel inner wings, fuel tank mounting nuts, fuel line holes to punch, brackets that mount the fuel tank fuel cover panel. A lot still to do but on the right track, Hopefully starting to put it back together. Frank