I finally got back after a bit of a family break and am back to work. I promised I'd follow through with a thread about how to repair the crack in the stud hole in the back of my block. Here is what I started with, in the second pic I highlighted the extent of the crack following the boss well down and around:
I know from the PO that the engine was rebuilt, and I have little doubt that a crack like this is the result of lifting the block using the studs without the head to align them. I may be wrong, but that seems the only explanation. The symptom for this crack was anti-freeze around the stud nut in the valve cover. Normally these studs are kept dry by the head gasket, but with a crack, the coolant can seep into the stud hole and right up the stud into the the valve rocker area...or outside, depending on which stud hole is cracked.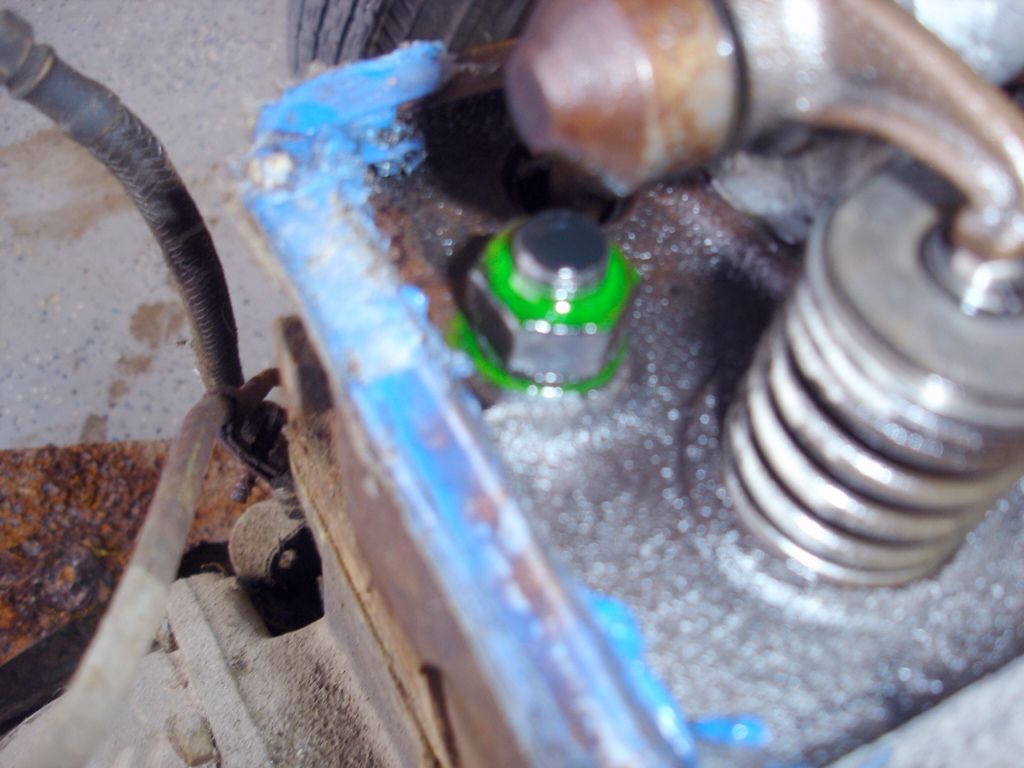 After months of research, I found a company called Lock N' Stitch, that deals with issues like this. Normal thread repair will simply not work with this crack. A standard helicoil will continue to allow coolant to leak into the threads and up the stud. There are solid helicoil style inserts, but they have a major drawback. To install them, you have to drill the hole larger and re-tap for the insert. If the boss is already cracked...then drilling a larger hole is just going to worsen the problem. In addition to the boss being cracked and thinner, the threads on the typical insert are a 60 degree pattern. So, as you tighten the insert in, the threads are wedging the hole outward. Not good.
I ordered a Lock N Stitch kit, designed for just this problem.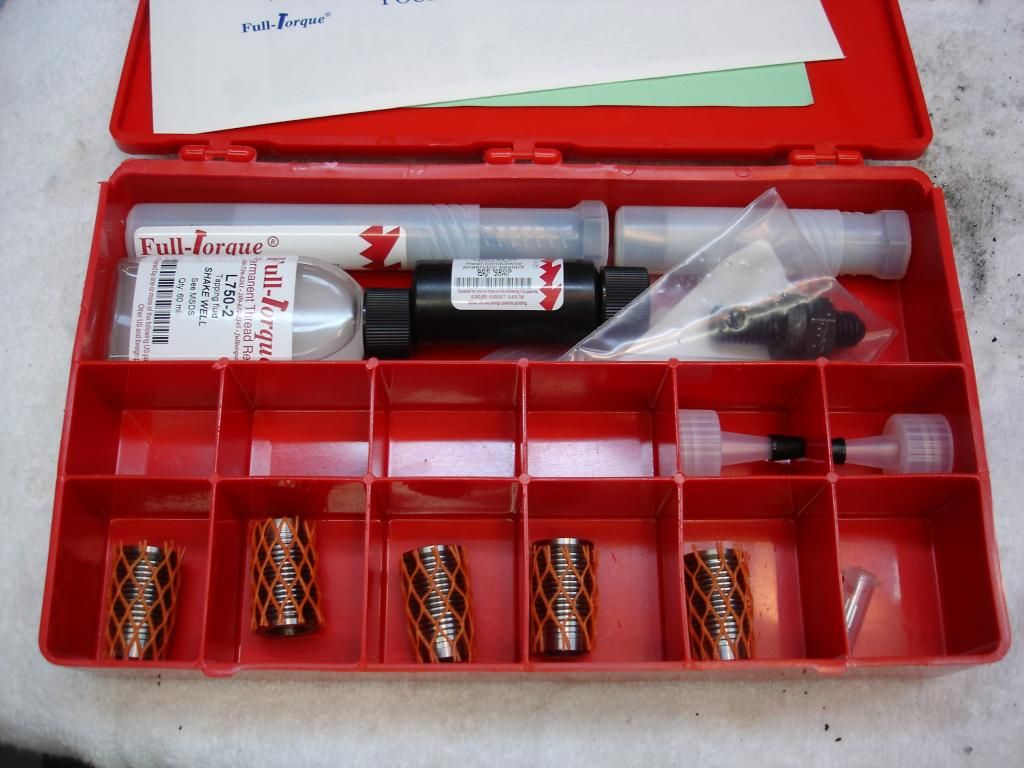 These guys are used to saving casings that are damaged from large earth-moving equipment, that can cost 10's or 100's of thousands of $. The inserts are reasonable, like $25 each. The rub is the cost of the installation kit. Here is the quick and dirty. The key is the specially cut insert. If you look very closely at the pics, you will see that the thread pattern is actually inverted on the top. Instead of wedging the iron outward as the insert is installed, these threads grab the iron and pull it inward. They claim that the insert will remain set even if 1/4 of the boss has broken off, exposing the side of the insert!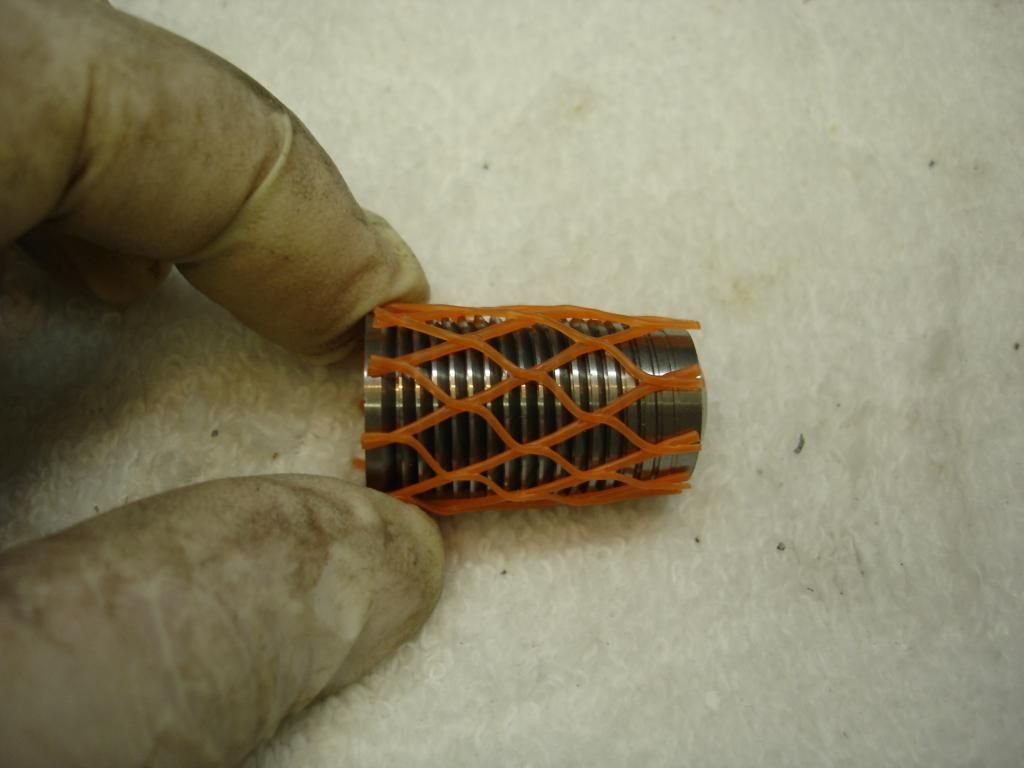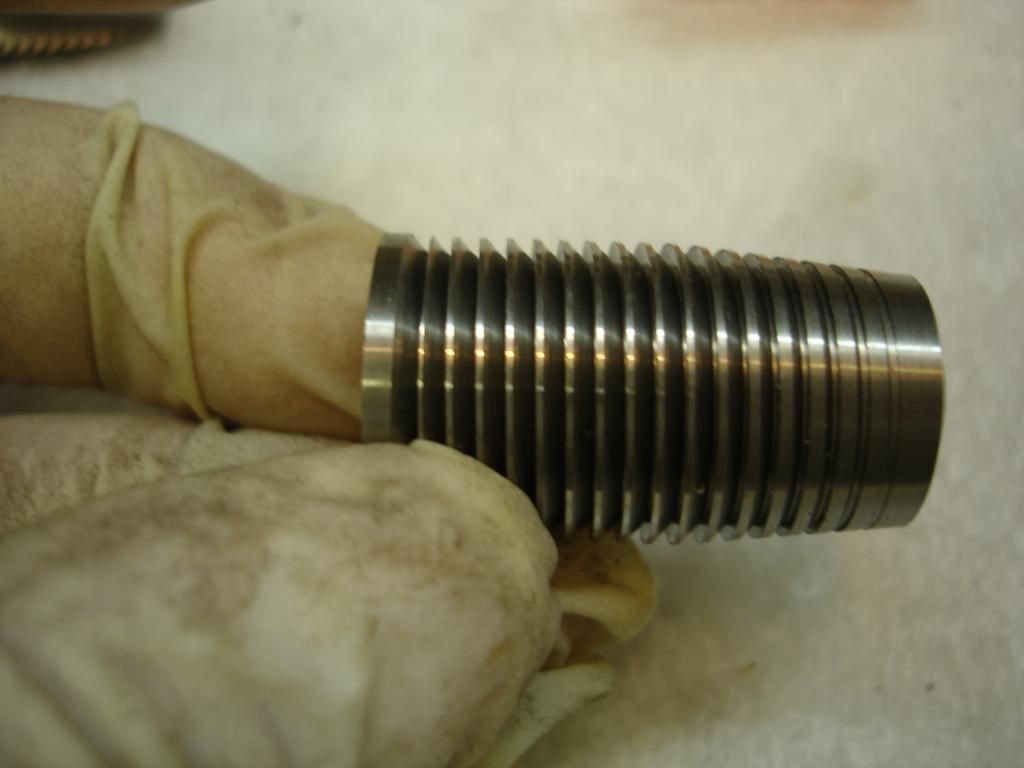 You may be able to see this inverted angle better with this pic of the tap. I believe the tap is the main cost of the kit, as I know from experience that this item has got to be a buggar to make.
Of course you get the appropriate drill bit to use for the tap.