Hello everyone,

I am reassembling the front right suspension and I have a mysterious problem.
The trunnion, the upper fulcrum pin, the upper ball join and all the bushes are new.
I checked the lower fulcrum pin and it is ok.

The first mysterious thing is that we had to force a little on the vertical link to connect it on the ball joint (~0.2" shift)
After reassembling there is no problem to move the whole vertically but when I try to turn the stub axle around the vertical axis it gets hard and stuck.

I dismantled again to check all pieces. No particular problem with the trunnion and the lower arms. The trunnion can rotate easily.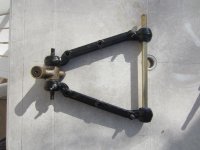 On the other hand I have a doubt about the vertical link (standard).
It's difficult to check it but
I feel it is slightly bent.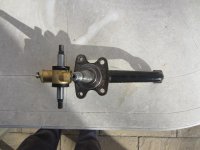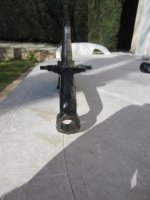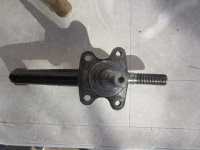 What do you think about this? will replacing it with a new one be enough to solve the problem?

Thank you in advance for your advice.