Hey everyone!
I figured I would start a new thread here outlining my current restoration of my 1969 / 1970 Spitfire. I say that it is a 1969 /1970 because it is technically a 1970, but the DMV says 1969, and well..... 1969. Nice... Anyways, childish humor aside here is the story.
I purchased this car in August of 2017 from a fellow in Winter Park Florida for $1500. He was asking $2000 and it had a hard top. Well the hard top was for a square tail and not a round tail so I had him knock $500 off the price and keep the top. I was sort of familiar with Spitfires and some of the things that could plague them such as bad floors and sills.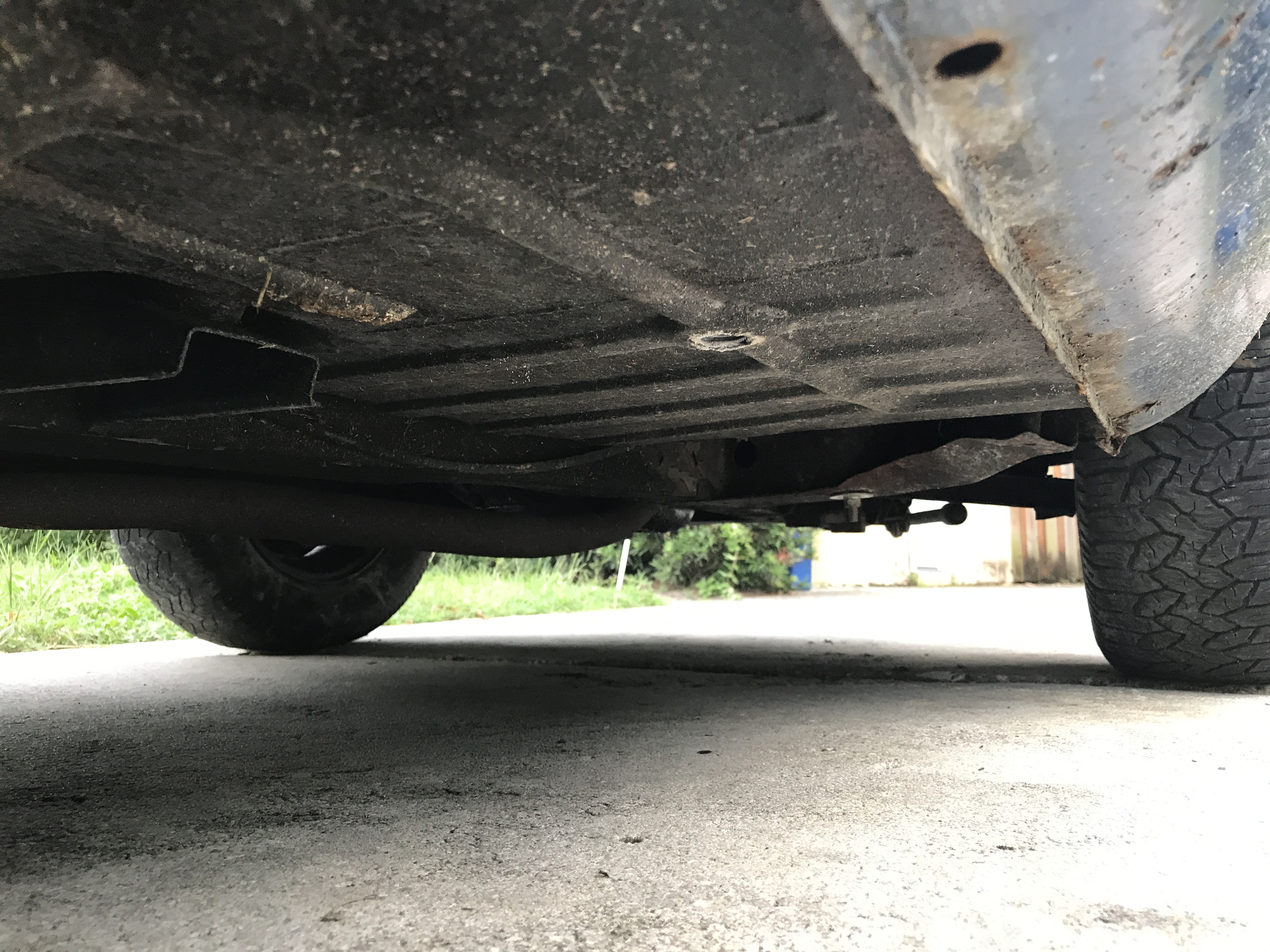 I had the car towed home, and I decided that I would get started trying to get the car purring again. With the aid of a bunch of ether I was able to get it to run.
The car was rough, there is no question about it. I did eventually get it running to the point where I could drive it. That was scary, but I did make the obligatory lap around the neighborhood and parked it in the garage.
In the years since I got it I have driven it all of about 5 miles. After parking it initially I started going through the brakes because they were horrible. I found out that somewhere in its life the front brakes were upgraded to GT6 calipers. That was a fun discovery when I went to fit new Spitfire caliper and they didn't fit. Thankfully Moss was supportive and replaced them for me.
​
After that I went through the carb, and tried to rebuild it which turned out to be an epic failure. The car has done nothing but run rich since then, but it does run well. Well, until the electrical issues started happening...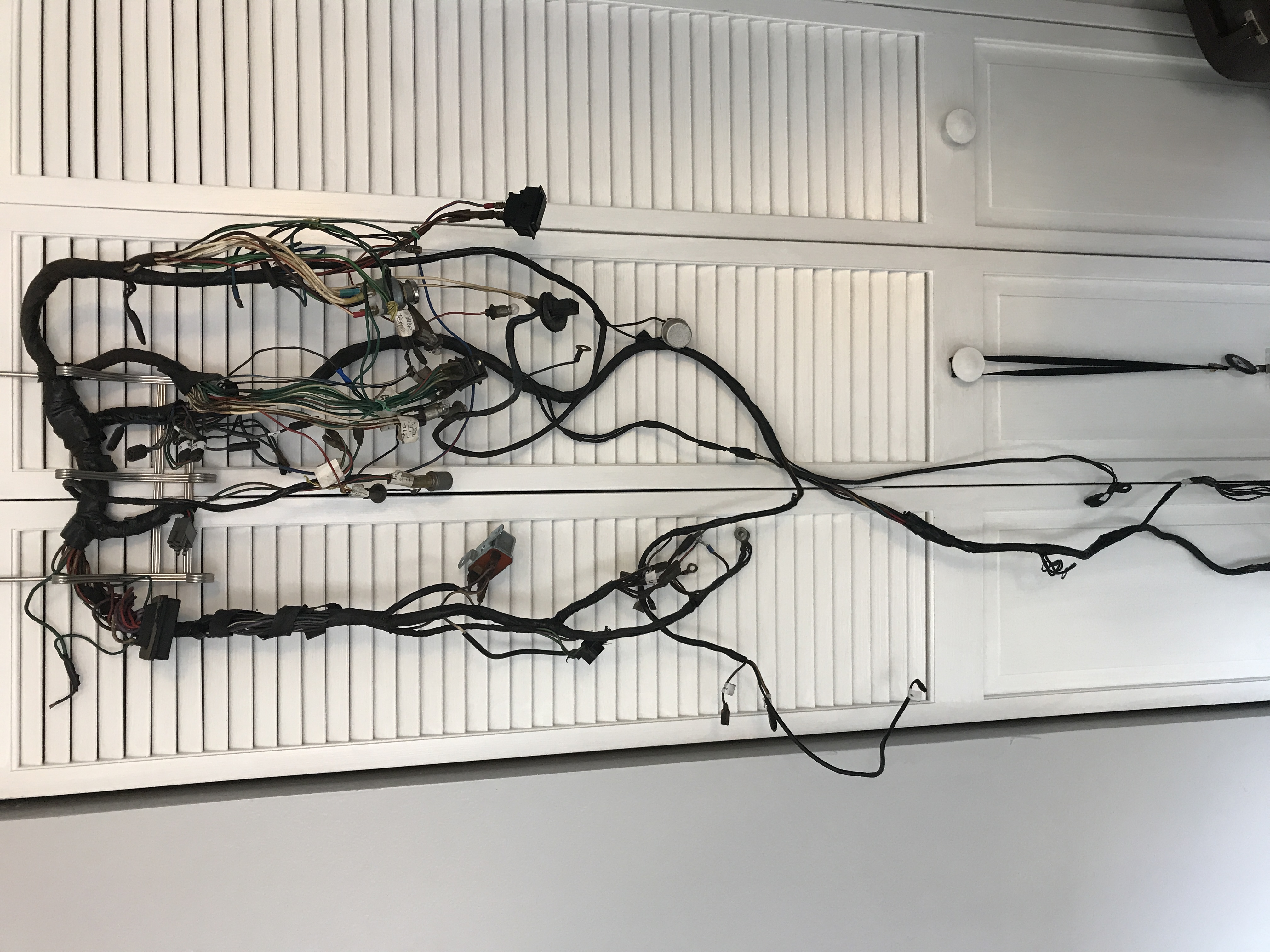 ​
Then our dear friend Lucas hit me with some lessons... I had noticed that none of the rear lights worked, so naturally I started to look for the culprit. There was a fuse that had blow and overheated in the fusebox causing some of the plastic to melt. I crawled up under the dash only to discover an absolute mess of attempted repairs. So I started to inspect the rest of the harness, and it was just a sheer disaster. So I had the brilliant idea to pull the whole front harness out of the car and repair it. This was a fun job, and rather satisfying. When I got the harness back in, and I replaced some lamp housings on the back things started to work again! Until they didn't... Turns out that there was a main power wire leading from the Voltage Regulator to the Ignition Switch that had a break in it, and it stopped working. I swore I got all the breaks fixed but I must have missed one... This was very deflating for me, so I stopped work on the car for a while. A long while... So long in fact that we got pregnant and had a baby.
A few months roll by, and Covid had taken its grip on the world and I needed something to keep me going positive. So I decided that I wanted to do a full frame off restoration after discovering some serious rot on the heelboard.
So this is where my YouTube series "
Steves Project Car Garage
" got its start! I felt that it would be fun to document a total noob trying to restore a car. I have done some automotive stuff here and there, but never anything to this extent. Please check out my YouTube channel if you are into that kinda stuff. I will be posting links and recaps of each video in this thread, as well as general discussion. I will also be asking for lots of advice, so be prepared for some crazy or silly questions.
Thanks for taking the time to read my story.
Cheers,
Steve