Hello, I am a new member. I pulled the engine and transmission out of my TR7 to replace some seals and gaskets - trying to dry up a few leaks. There is what looks like the head of a bolt just above the housing for the rear oil seal; it was not very snug (see pick).
Can anyone tell me what this is or what it does and how tight should it be ??? I appreciate any help, Thanks, Chris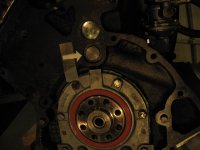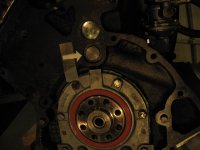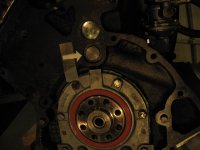 Not sure why the photo showed up three times.