TR4 Downdraft install up-date...
Man v. Machine...12th round...Man wins...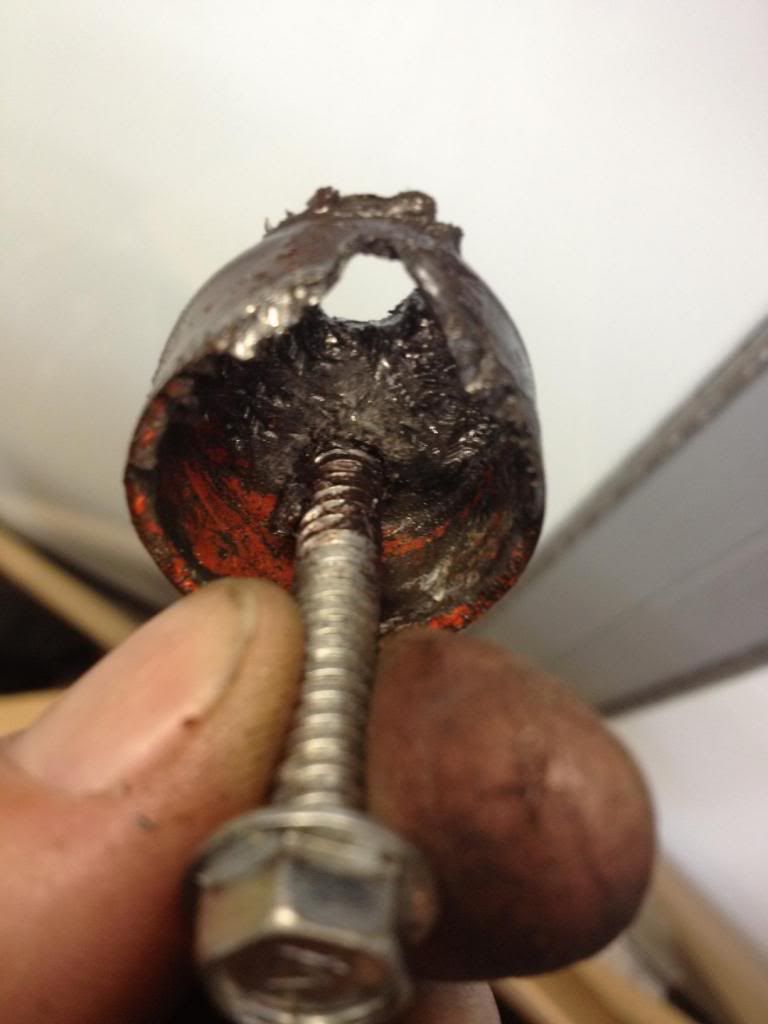 Thanks for all the suggestions and help. Thought the cold chisel was going to be futile. Have some scarring, but filled it in with epoxy putty and will sand off tomorrow b/f a good rinse and Hylomar sealing...Hopefully it should all be ok as most of the scarring is further in: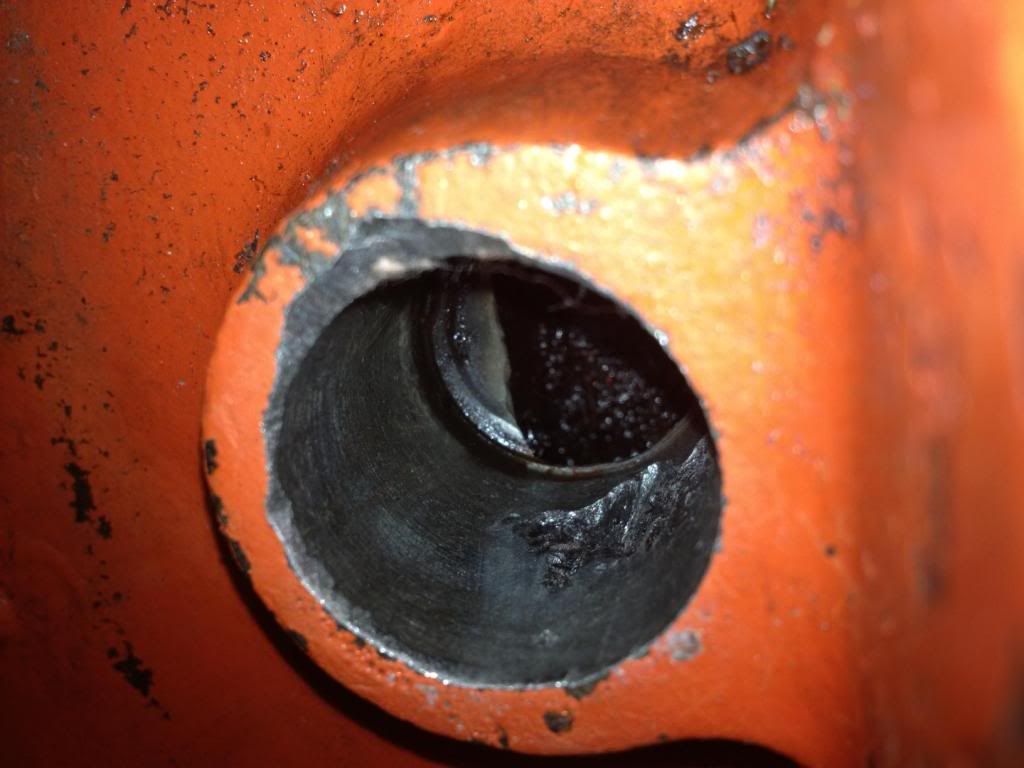 So for those who want to embark on removal and insertion of the original TR4 downdraft tube, tips I've learned:
1. Remove the fuel pump - it's a must. Be ready with a capped fuel line and extra clamp as it is lower than the tank in the rear and will continue to pour after disconnection from the pump;
2. Get a compressor driven 3/8" drive rachet and self tapping screw;
3. Be patient as it will take forever at 2-3K RPM to go through the plug - maybe 5 minutes...Once it grabs go in a couple of threads but still need to be able to grab the head of the screw...
4. Get a flat notched nail puller - note pry bar is too curved, not notched and difficult to work;
5. Grab the head with the the notch of the nail puller and pry against the block, then insert a 1x.5" block of wood against the block bw the block and pry bar and pry again, and out it should pop.
Below is a pic of the nail puller I got:
Oh yeah, and lots of beer...it helps and makes the Indian dance at the end all the much better... Cheers...