Moderator
Staff member
Silver


This could be teaching something everyone already knows I suppose but, I don't think so - at least I haven't seen it.
As most of you know by now I have many extra Vauxhall parts - in no particular order - so, imagine my great surprise when I discovered that my ignition key works in the ignition, the trunk and one door handle. Sadly not two handles. So, trying to figure out what to do, I thought about the wonders of youtube - searched, reviewed a video and thought, "How hard can it be?"
Not hard at all as it turns out.
So, if you are interested, here goes.
First of all, Here is what it starts with - there is a circlip type spring holding everything in - you can sort of see it at the tops of the picture. Not circlip holes so lever it out with a small screwdriver.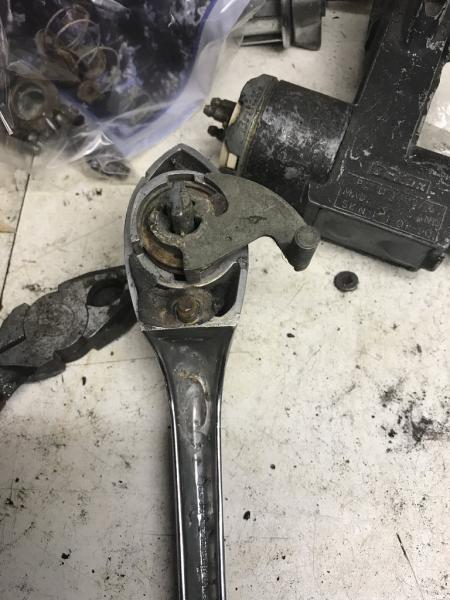 With that out - it comes out and apart to look like this: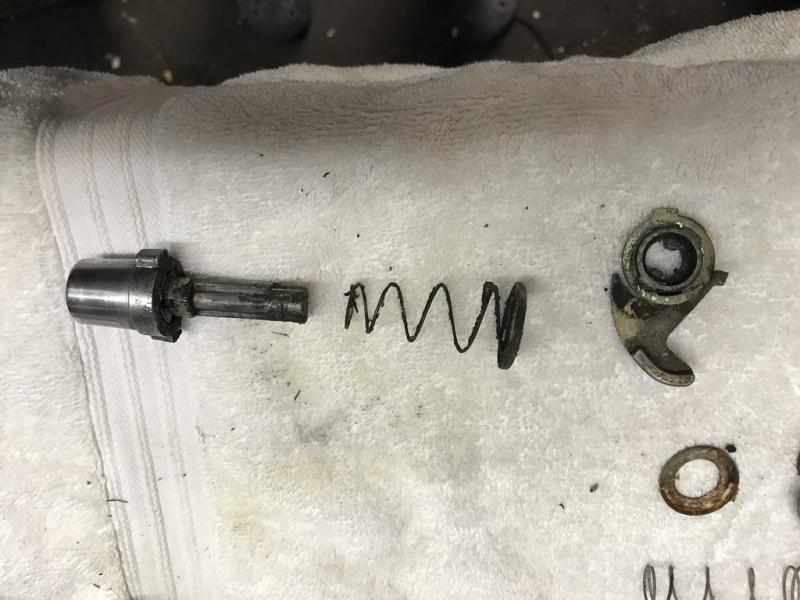 Once it is apart you are left with the key barrel and it has 5 brass "slots" which align when the key is in the barrel. When the key comes out - they are spring loaded and "pop" out into a channel, preventing the barrel from turning.
This picture shows the barrel with and without the slots. They just pull out with needle nose pliers - from this side. under the slot is a small spring in the round part of the slot - I used a dental pick to get them out.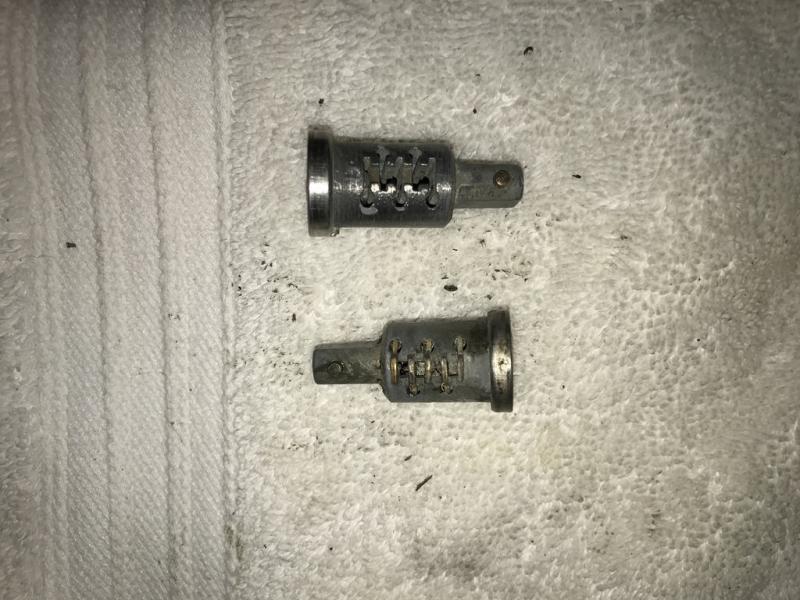 After that it was just a matter of trial and error to get the slots in the right order so that when the key is in the slot none of the slots sit proud of the barrel keeping it from turning. The way I did this was to put the key in the barrel and push the slots in from the outside - if the end "disappeared" into the slot, it would probably fit - and it did. and the slots just push back in with a bit of presuure from my needle nose pliers.
This pic sort of shows how I did it.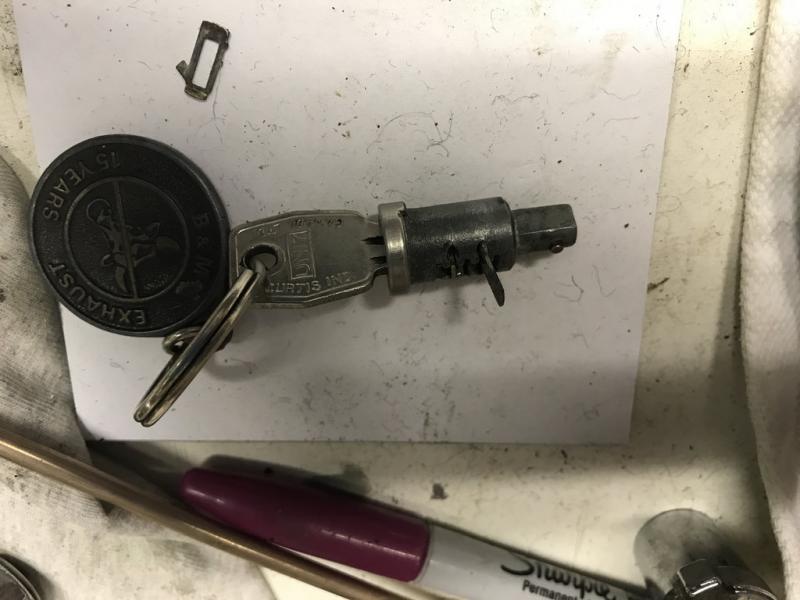 A couple of things - First you will likely need more than one lock to get all the bits I used 2 locks and 5 slots in my case were immediately disqualified as the end of the key would not fit through them. Second, it is not as secure as the original. So, I have another Vauxhall key that will turn the lock even though it won't turn the original. That said, it is another Vauxhall key - an ordinary key won't turn the lock - and these things aren't that secure in the first place. I suppose I could have pulled the pins on the working lock but that seemed to have too much chance of misadventure and two locks not working.
That said, I only lost one spring and am over the moon that I now have a complete set of working locks!
Huzzah!