Moderator
Staff member
Gold


I pulled the MGB out a couple days ago and took a short drive -- I've not been driving it much as the engine is in need of a refresh and I don't want to damage anything (it's the original block, so I'd rather not punch a hole in it). Still, the weather was lovely and I haven't had a top-down drive since before I sold this car the last time.
It was a great reminder of how fun this car is to drive. I really like my little Morris Minor, but the MGB is just so much more fun to drive hard.
Drove up to the snow gate at Wolf Creek pass, and realized I could recreate a picture I took when I bought the car the first time back in 2011. So here we have the same car, same spot, six years apart.
April 2011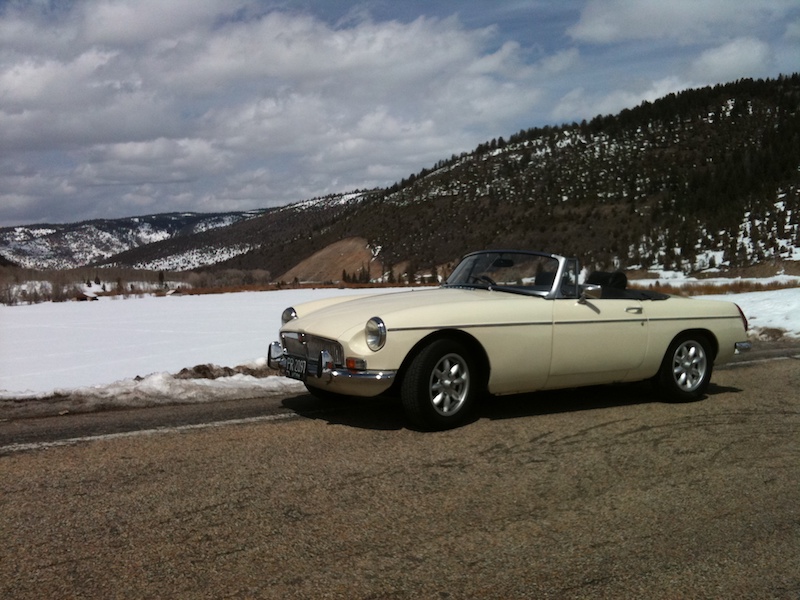 May 2017