So, since the body thread is indefinitely on hold...here comes the chassis build thread I promised! Follow along as I build a TR2 from scratch...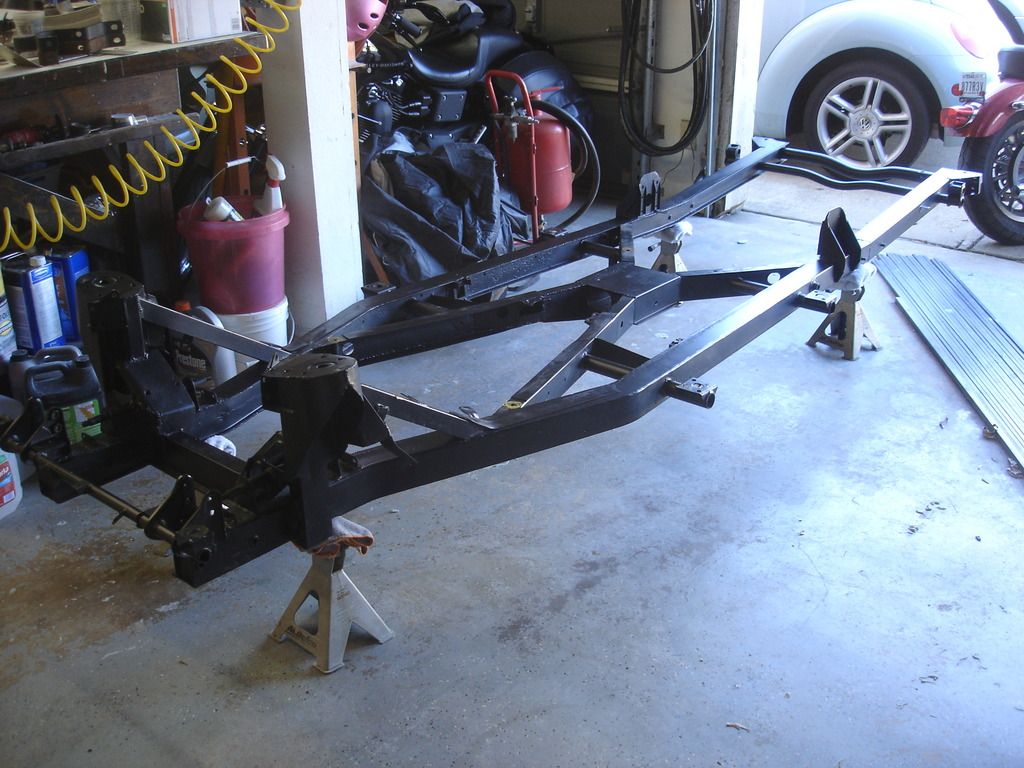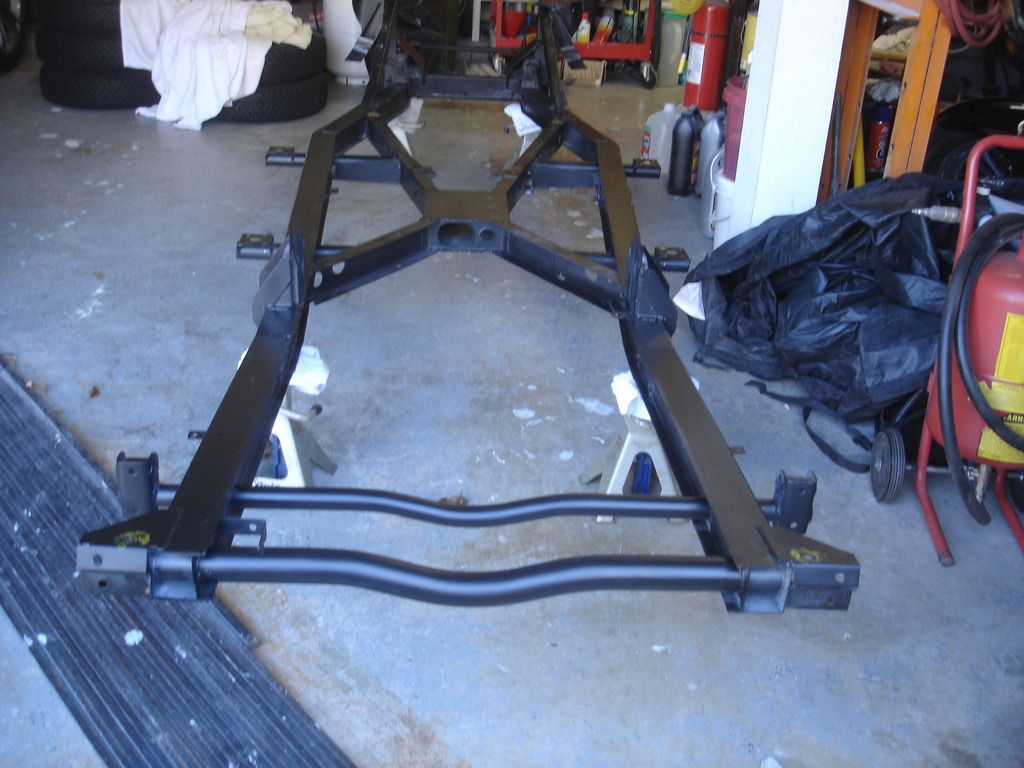 Start with one part TR2 frame, freshly blasted, welded, and painted. Well, not so fresh, since I did that 3-1/2 years ago?!?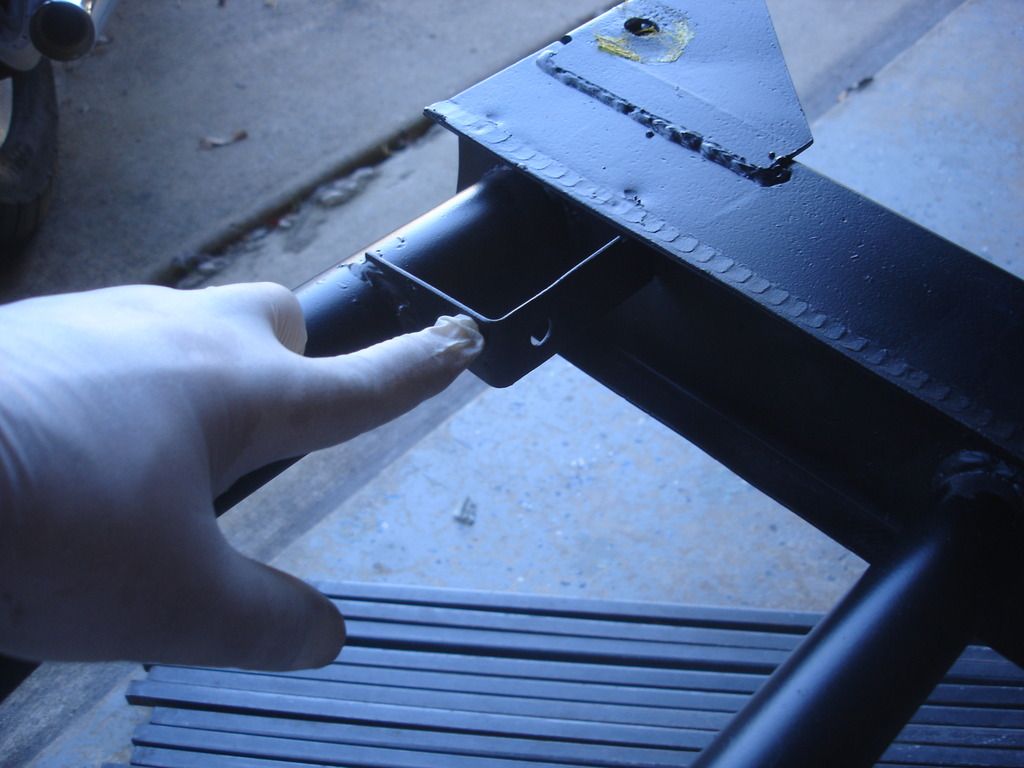 During a walk around, I'll point out some of the features. This is the rear exhaust mount.
This is the reinforcement tab that was added to rear shock mount on the TR frame at about TR4699.
This is the bracket on the right that accepts the rear axle brake hose.
The rear 4 feet or so have a little kick up, so be sure to support the frame under the straight section, so there is no chance the jack will slide out while you are working on it. Be sure to pad the jack stands, as the frame is only 16 gage sheet metal. It WILL dent rather easily from poor jack handling.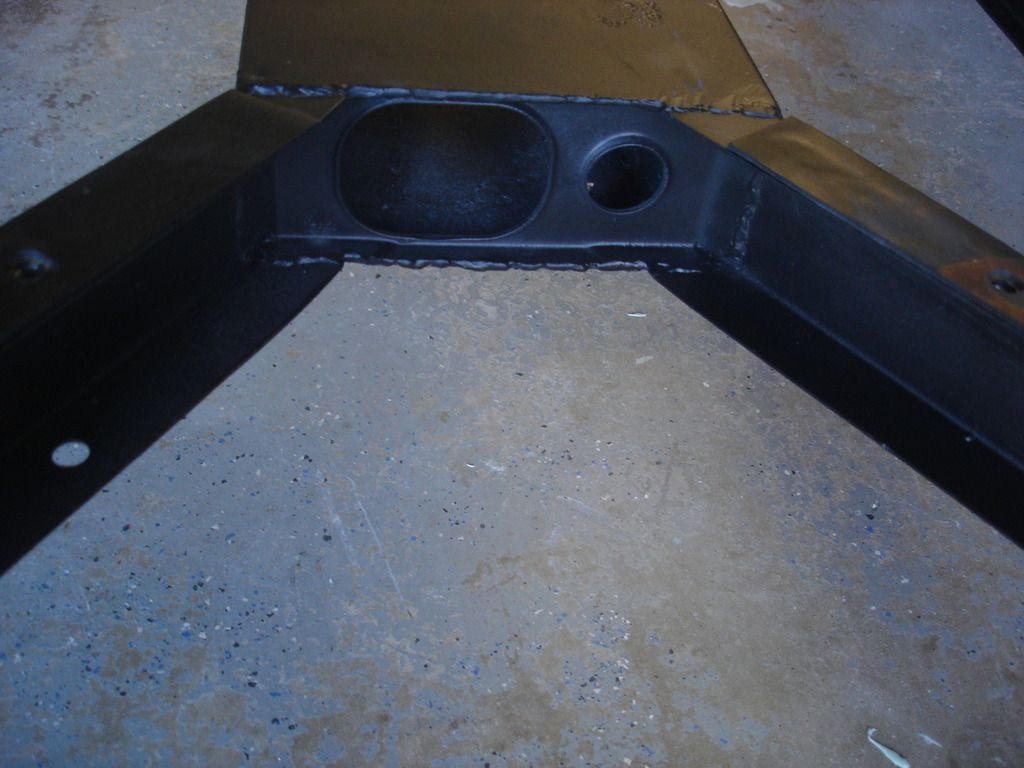 This is the rear of the cruciform. I believe the later frames got a gusset in this area??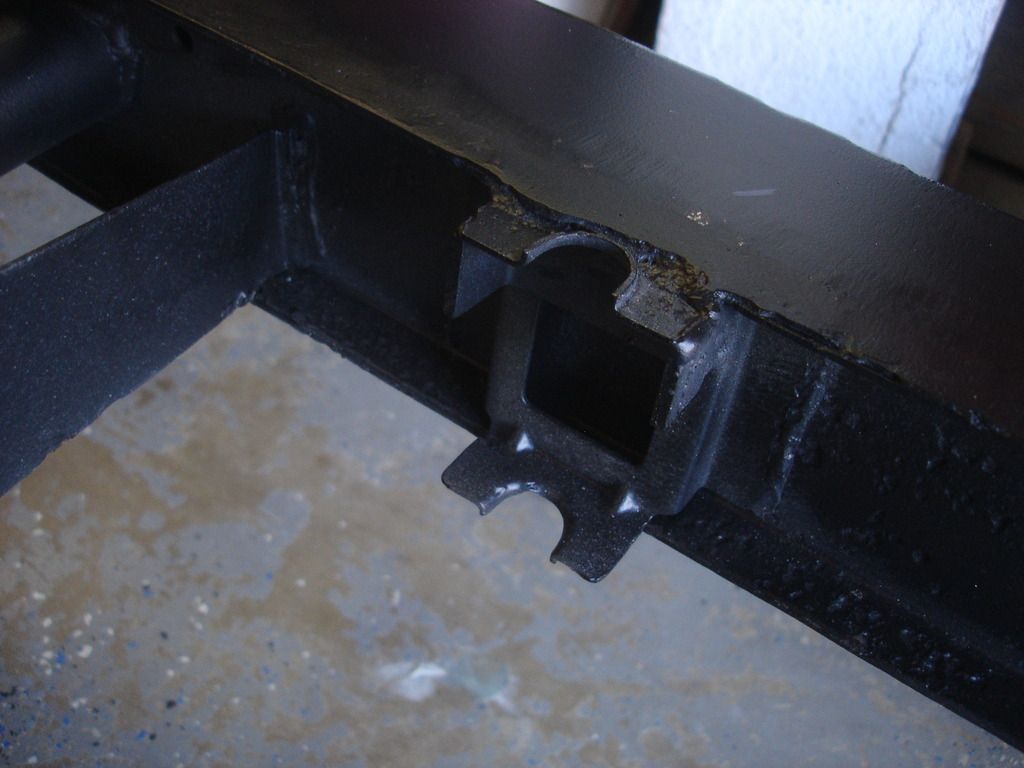 These are the very early jack tabs. Although Standard never admitted the early jack was unsafe...they replaced it part way through the TR2 production.
The front of the cruciform does get a gusset after TR4310, shown here.
On the left...the bracket for the clutch hose.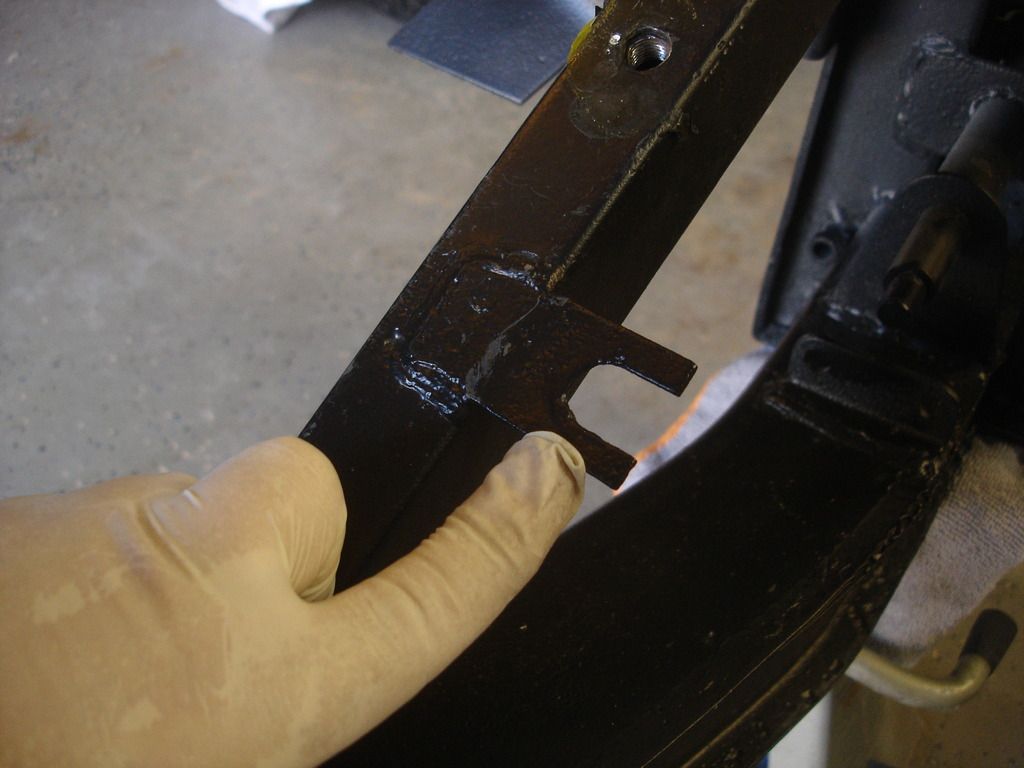 And further up the diagonal brace, the bracket for the (in)famous fuel shutoff valve.
This is the ID tab on the front crossmember.
This area makes a decent front jack location. It will be out of the way here as we install parts later.
Last edited: