I bought this from BPNW in 2011, intending to install it on my 1974 Midget, but never got around to doing so. I've decided that for me a loud(ish) exhaust isn't in the character of my mild-mannered MG.
It's still new in the box. I did notice an appx. 2mm nick in the chrome underside of one of the tips, as pictured, which would be unnoticeable when installed. Vic. British sells these for $209.95 and BPNW has them for $176.00.
I'd like to get $85.00 plus my cost for shipping, though I'd much prefer to sell locally. I live on Camano Island, WA and would be happy to meet along the I5 corridor north to Mount Vernon and south to Lynnwood.
-Bill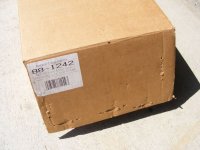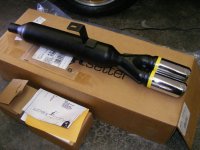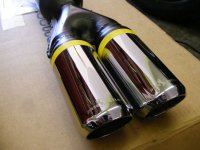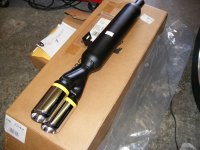 Last edited: