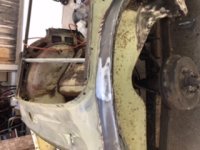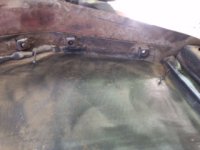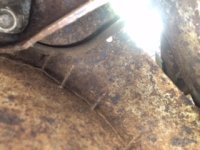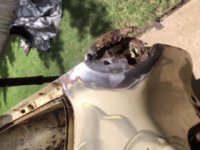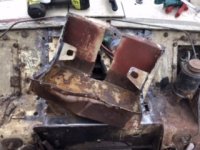 A productive and dirty day today.
Still in the tear down phase, but I discovered LEAD in a few places and was curious if this was common to all TR3's?
Also, it ​would seem that I got a Monday OR Friday car because the upholster used spiral shank nails to install the interior. I guess it lasted 60 years so maybe it wasn't such a bad thing anyway. Again, curious if anyone else has come across this unusual use of fasteners?
And finally, the battery box had seen better days, so out she goes. I'm making a sheet metal parts list that should make Moss Motors happy.
Any thoughts or insights on today's developments?
Thanks.
Joe in TX