My wife complained that my non existent heater was turned on and burning her legs. Here's what I found under the battery which sites just above her lap (always look under the battery when buying an old car. I didn't:
I could find no panels so had to make a repair piece.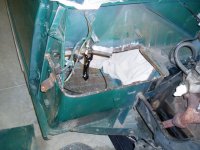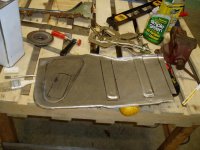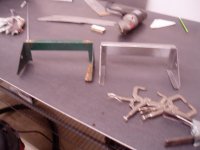 Here's the patch in place,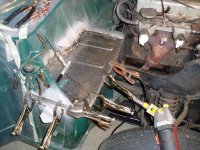 Here it is with some paint, poor match from a rattle can. Racing stripes under the battery are weld through primer. Hastily done so as to make it to Stowe Vt. British Invasion show, never got to final coat. Maybe better paint at some point.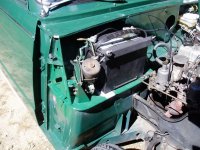 Here's the job I intended to do, the throttle linkage for the twin SUs. (I think they are original equipment on my Herald 13/60 from Belgium.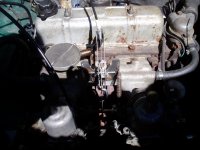 My thanks to Rhodyspit 75 for sending me the patterns.
Tom