Last year, I used the Moss jet centering tool to center my new needles and jets.
These are my "new" needles; the jets are also worn: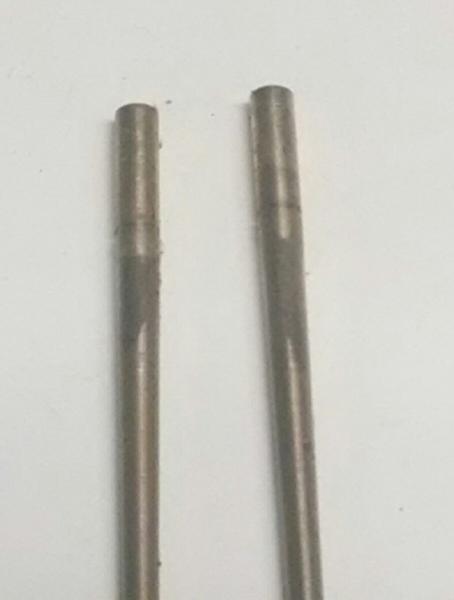 That's $120 + shipping wasted + cost of the tool.
Learned my lesson. Centered my new jets & needles by observation.
The jet bearing nut is 18mm - a socket works better than a combination wrench. It has to be first tightened by hand so as not to disturb the alignment. It's a trial and error process. When properly completed the piston will close with a clunk or clank.
With the carb on the bench, remove the large spring inside the dome and replace the dome; remove the damper and oil. This way you can push the piston/needle assembly down more smartly than the spring does it. Then with the bottom assembly off the carb you can slide the jet into the bearing. When the jet seats observe if the piston is disturbed in any way. If so, that means there's friction between the needle and jet. Loosen the jet bearing nut and jiggle the jet. Tighten the nut by hand and push the jet in until it seats. If the piston doesn't move in any way the jet centering is good. Carefully and delicately tighten the nut such that the position of the jet bearing is not altered. Check again for friction between the fully seated needle and jet.
When the jet bearing nut is tight, test by pushing the piston smartly through the dome with a phillips screwdriver - it should make a metallic click or clunk which indicates no friction on the needle.
Addendum: make sure the jet diaphragm is in the same position every time you check it and when you tighten it up.
Last edited: