TR4 Floor pan replacement and Rocker repair
Hello,
I'm starting to replace my driver side floor pan and I'm looking for some advice.
The car - 63 Tr4 Ct16XXX
The Status -
The Drivers (left) side floor has some rust holes and has some previous Fiberglass fixes. The outer Rocker looks as if it has been replaced but is dented now (someone jacked on it) and the inner rocker looks good. The toe rocker has fiberglass too. It's time to replace.
I somewhat understand the process of replacing floorpans, I think.
Cut out the old and weld in the new. Prime, paint and put back the interior.
My question -
Along the transmission Tunnel of the Floor pan where there are captive nuts to hold the plastic trans tunnel how would you cut the old pan? Leave the nuts or try to replace? The rust is not affecting that part of the pan. And it looks as if the new pan does not have the channel of nuts.
What I'm working with ....
Holes and fiberglass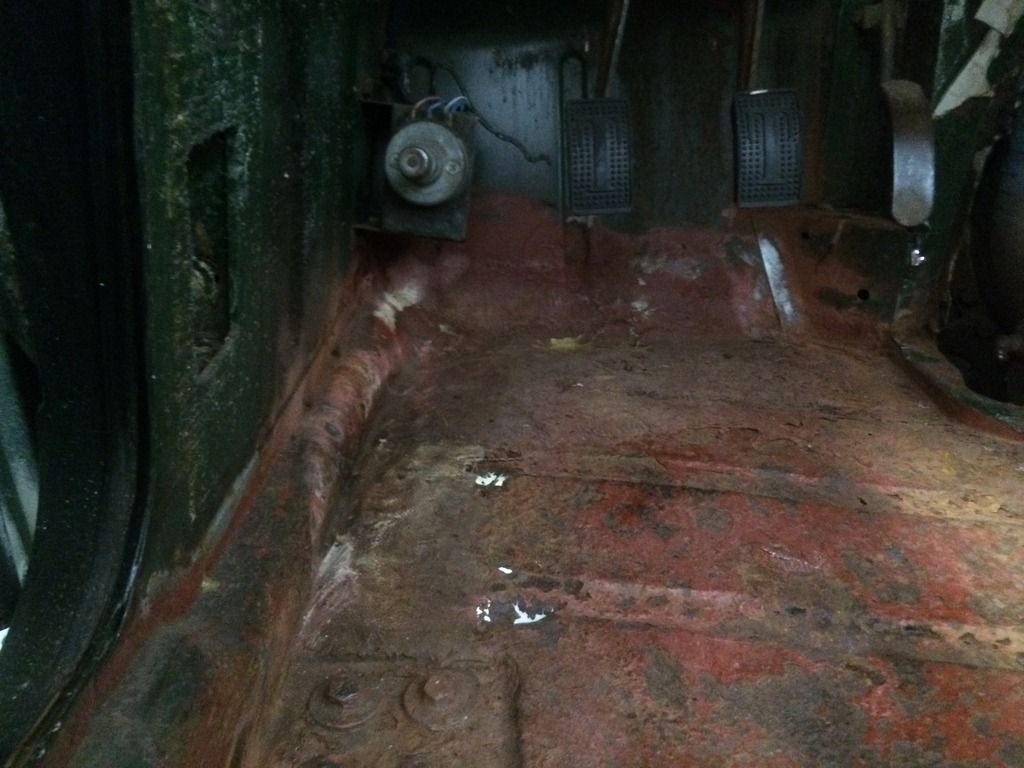 Inner rocker... I see the spot welds that need to come out
Would I need to cut on the Red line to leave the captive nut channel for the Transmission cover?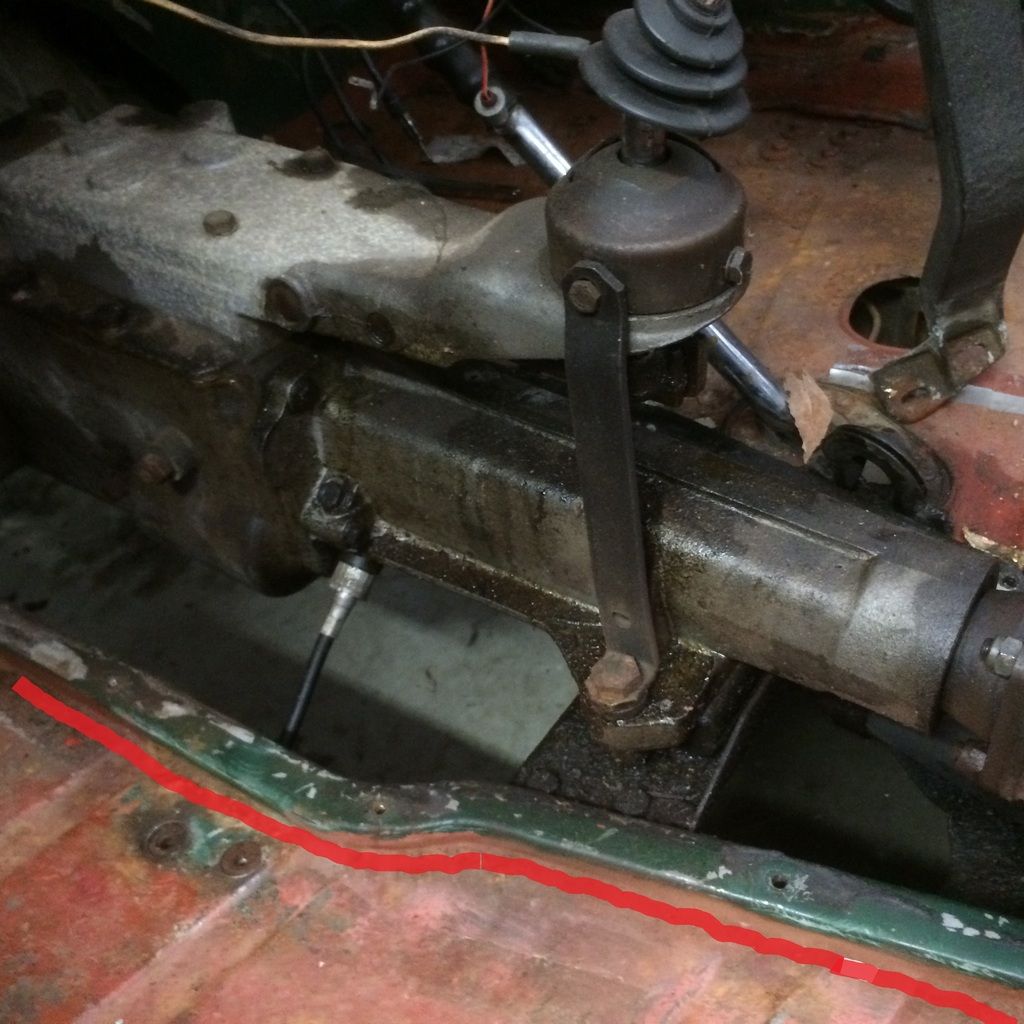 Looks like my transmission is leaking from the Top, Maybe the selector shaft 'O' rings?
I purchased the Ebay $115 floor pan for the replacement. Lets see how good or bad it is.
https://www.ebay.com/itm/142003935196?_trksid=p2057872.m2749.l2649&ssPageName=STRK:MEBIDX:IT
from Classic parts 4 u
Last edited: