"Fixing" Zenith Stromberg Emission Control Carbs
As some of you may remember I got '79 MGB recently. I was not real happy with the carb as it seems to be running too lean even with the misxture adjusted all the way to rich. Takes forever to warm up until it doesn't miss.
There had to be a way to fix it without buying a whole new carb.
Here is one way, I took the carb top off and then removed the piston and needle assembly
Dump the oil out of the piston so you don't spill it all over the place.
Turn the needle to all the way lean with the appropriate sized hex screw.
Remove the screw in the side of the piston that holds the needle assembly in, with any luck it will drop right out.
Next you will need a small stiff wire or the #68 or so wire drill bit I used to drive out the needle retaining pin--be careful not to damage the pin, it can be bent
Once you get the pin out you can pull the needle out. For a richer mixture you want it to go up further into the piston. Luckily the base of the needle is about .08" of an inch thick.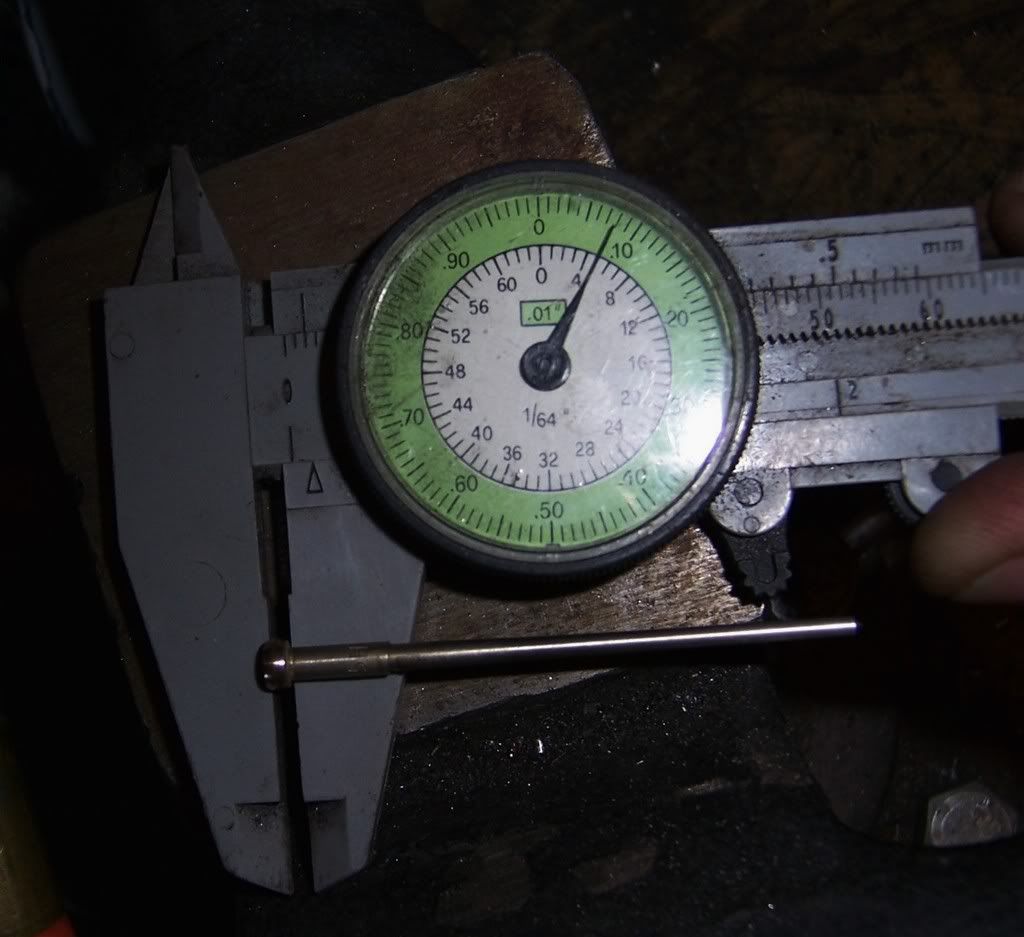 so I thought why not thin that out and then the needle can be up higher, essentially allowing a richer range of adjustment to the carb without changing the needle or needle taper. I did the filing by carefully and gently chucking the needle in a drill and carefully sanding, you must make sure you keep it straight and level. A drill press gently used would be better if you had one.
I took about half the thickness off and have just gone for a test run, it seems to have done the trick!
Reassembly is the opposite of dissambly as they say--don't forget to put dashpot oil back in.
Hope this can be of help to someone else--there may be better ways as well.