Hi all, my name is François, I live in Toulouse in the south west of France and I have been practicing English cars, and Triumphs in particular, for a long time…
I started with a 1958 TR3 in 1991 that I kept until 2017. 26 years of regular annoyances, small breakdowns, various misfortunes which means that I can say that its normal state was the breakdown and that between two inevitable breakdowns, she agreed to take me for a ride…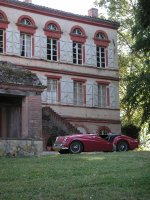 When it left, I replaced it with a Caterham 120, which I appreciated everything except the gearbox and it only remained for a year, replaced by a 485S, bestial, violent and very irascible…
At the same time, I was lucky to buy a Lotus 111R that I regret every day so much I loved everything about it…
But certainly, I missed the antiques and after having sold everything, I bought back last September what for me was my Holy Grail : a TR2, but not just any one: a BRG long doors with overdrive !
Just arrived from Los Angeles, not or very little restored and in rather very good condition, although some care needed to be perfect…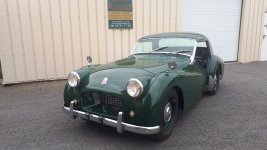 I undertook to coursify it in the spirit of the 1955 Le Mans TR2s.
No more chatter, here is the « bolide » :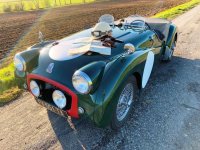 Winter having arrived, and the gentleman's age being advanced, it was no longer a question of doing as before and spending the bad season, against all odds, in brooklands, so I made the decision to postpone the windshield and hard-top! At least the drafts will be contained ...
Here is the result…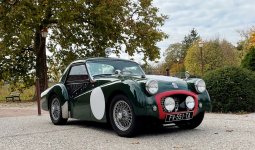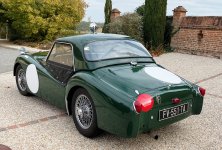 And inside...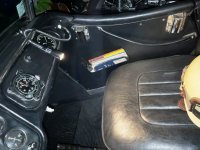 This car has been owned by Randall G, who lived in Rubidoux, California, at least since 1985. If anyone has any information about Randall or the car I would be very happy to know more about his story...