These are just a few pics of what I have found so far. The car is going for sandblasting in a few months. The weather isn't very cooperative right now and no one local has an indoor booth.
It looks like the back of the b pillar needs some work and a hole in the rear fender well.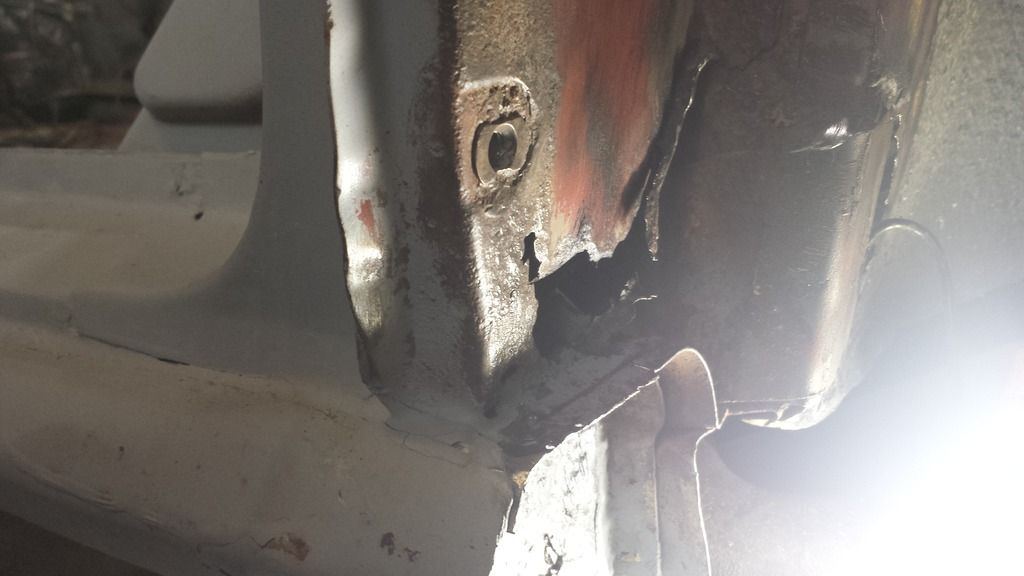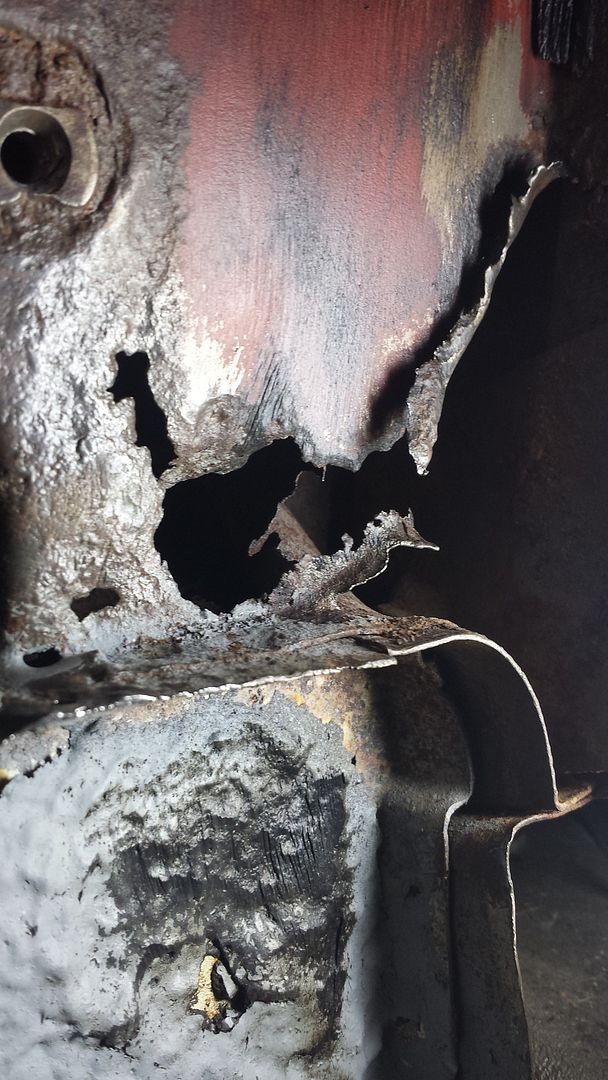 Im sure once it gets back from blasting it will look worse but it still doesnt seem anywhere near as bad as some i've seen.