Jedi Warrior
Silver


This is a quick update on the progress, slow as it is. At this point progress is slow going but I think I am back on track. The middle of my car was mostly rotten and so there are no references as there were on other areas of repair.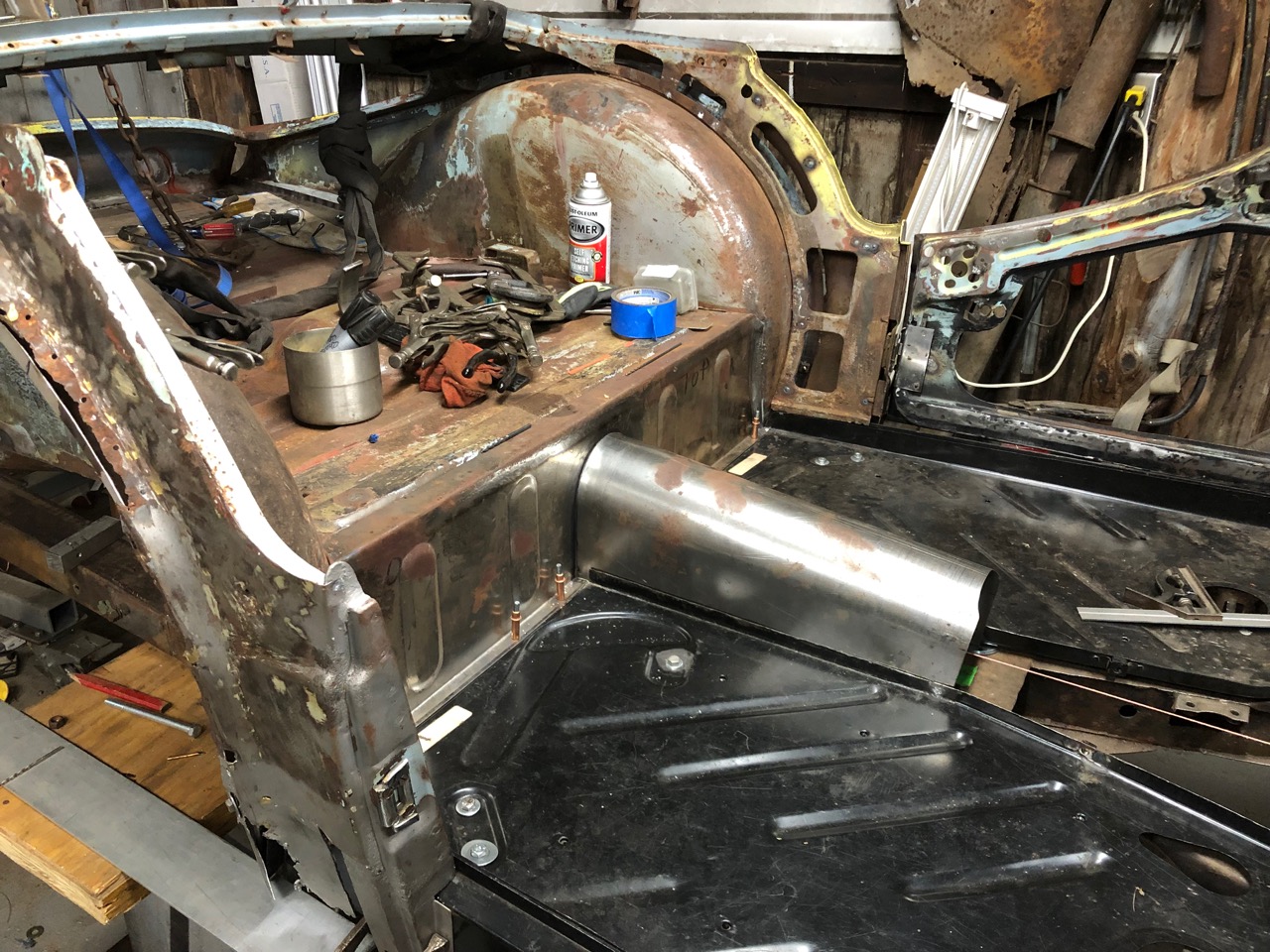 The back half has been on and off several times and goes back on and lines up easily. The rear body mount bolts line ou as well as the rear over rider distance tubes line up as well. These mounting bolts have no stress on them so I feel pretty confident that the back is in place. The floor pans have been adjusted and some stretching of mounting holes as well as completely filling holes that were off too much to stretch. ( I am not a fan of stretching holes but this seems to be an accepted practice in this area soI am OK with it to a point). The prop shaft tunnel was fabricated long ago and finally get to put something that I made on the car. The fit at the vertical panel where it fits over the flange is a little tighter than I planned but it goes together with a couple of taps with a rubber mallet. Kick board ( not sure if that is the right term ) is clecoed to the floor pans. The driver B post is original and seems to fit well and the door frame closes well so I will leave it clamped for now. The passenger side B post is from a doner car the PO planned to use, Original B post did not come with the car. This was the one I had to do some repair to and seems I need to make an adjustment to make it fit better. The B post sticks out a little too much so more measuring and looking at that to form a plan of attack.
Transmission cover Fits and lines up well. All of the alignment is based on a string running down the center of the car.
Door gaps are not great but ok, very early for that but must be check to be in the ball park. Front and back gaps roughly 3/16" area at the scuttle 1/4"+. Not sure how I am going to close that up. Later down the road.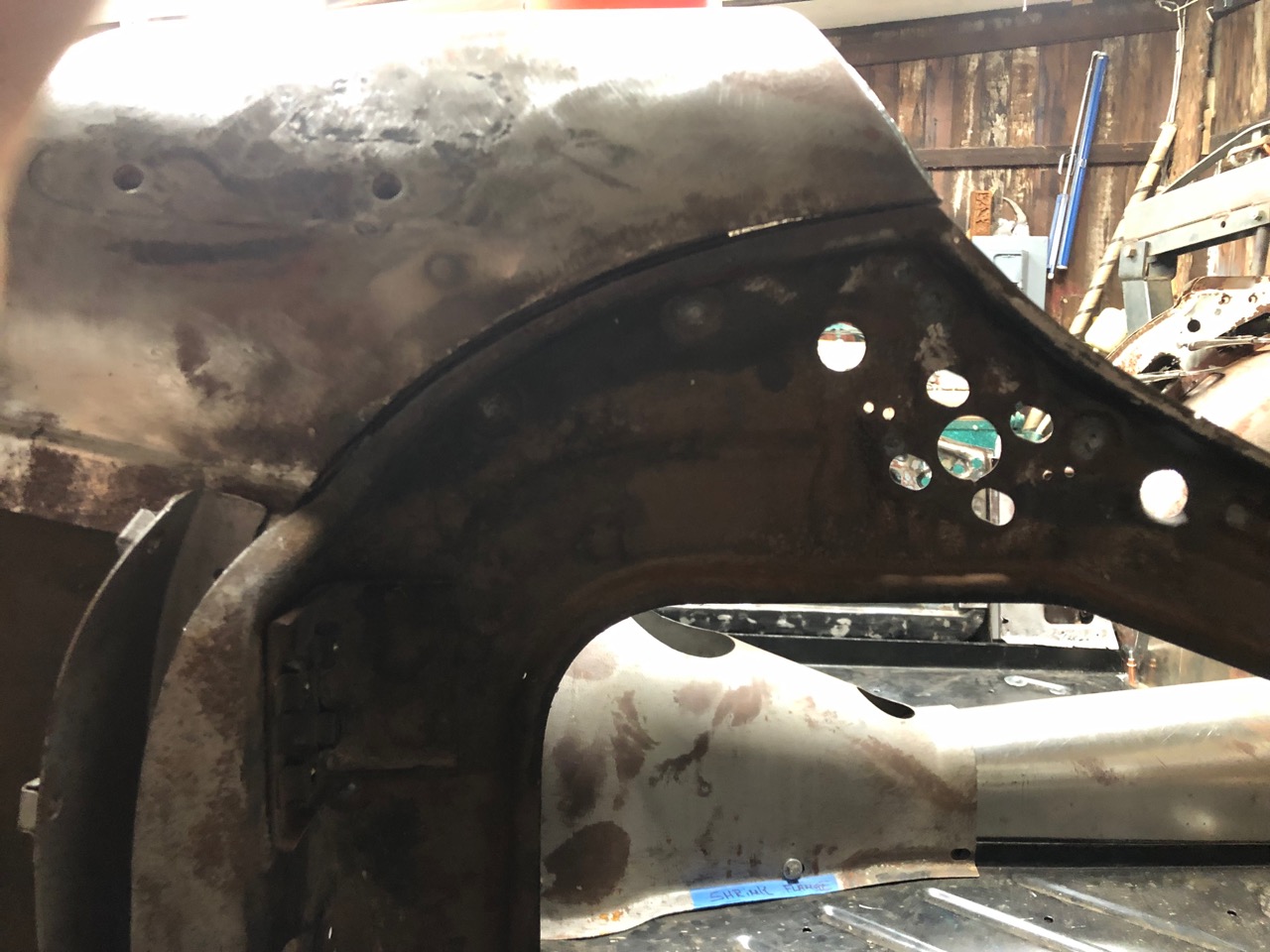 Much happier with driver side, front and back also 3/16". Gap at the scuttle a little tight like the other side early to be deciding about door gaps. Door closes nicely. For a quick reference I have a level app on my phone. I dont use it to determine the angle of something but to compare angles. bottom edge of door frame compared to the inner sill both are the same and both sides are the same . As before mentioned I feel I am in the ball park but progressing slowly before we start to think about tacking or welding. Any comments are appreciated as I am in uncharted territory for me. Frank