Moderator
Staff member
Gold


Two years ago today I posted a request here looking for a RHD MGB.
https://www.britishcarforum.com/bcf/showthread.php?74064-Hunting-for-a-RHD-B-or-BGT
A few hours later JP posted a link to a car in Canada that might work. Dave (14dna) looked at ti for me the next day, and two days later I had agreed to buy the car. It has proved to be a very solid car, well worth the effort it took to get it here.
It's currently in a few pieces, with the carbs out with Hap for a rebuild and most of the interior gutted. Getting new interior panels and some paint on the floorboards where the old paint has failed and flaked off. Rebuilt distributor too, put that in yesterday. Hope to have it back on the road in a few weeks.
First day home: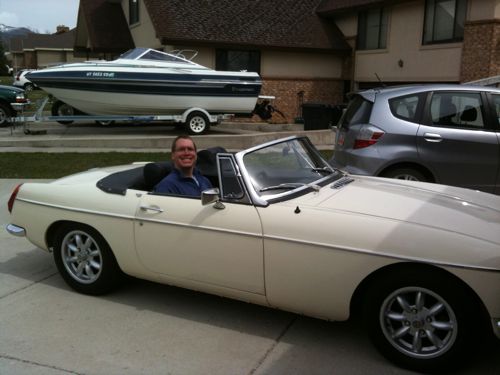 On tour in Moab, May 2012: