I just had the pleasure of disassembling, cleaning and inspecting 8 Triumph spindles, ranging from TR2-4. I have mentioned before how these are not the strongest of spindles...and my inspections proved it. In order to turn freely, the lower "bolt" that threads into the trunnion must be centered with the tapered hole for the upper ball joint. Of the 8, only one was close to centered...which means 7 had been bent in service. My best was only .025" off center. The worst was over an inch!
If you want your car to turn easily, then the spindle has to be in alignment, as depicted in the service manual. If one or both are not in alignment, then the spindle(s) will bind as they rotate, since the trunnions do not allow any for and aft movement. Since 9 out of 10 spindles I have dealt with were bent...this is definitely something to check before you throw your new bushings into a rebuild.
All is not lost, though. I took a few pics as I straightened the spindles. The key is to chuck the spindle in a drill press or lathe by the bolt. Then slowly turn it by hand while checking the runout at the ball joint hole. You can see in the pics that I used a dial indicator, but just eyeballing the hole is really enough.
Here is the setup using a drill press: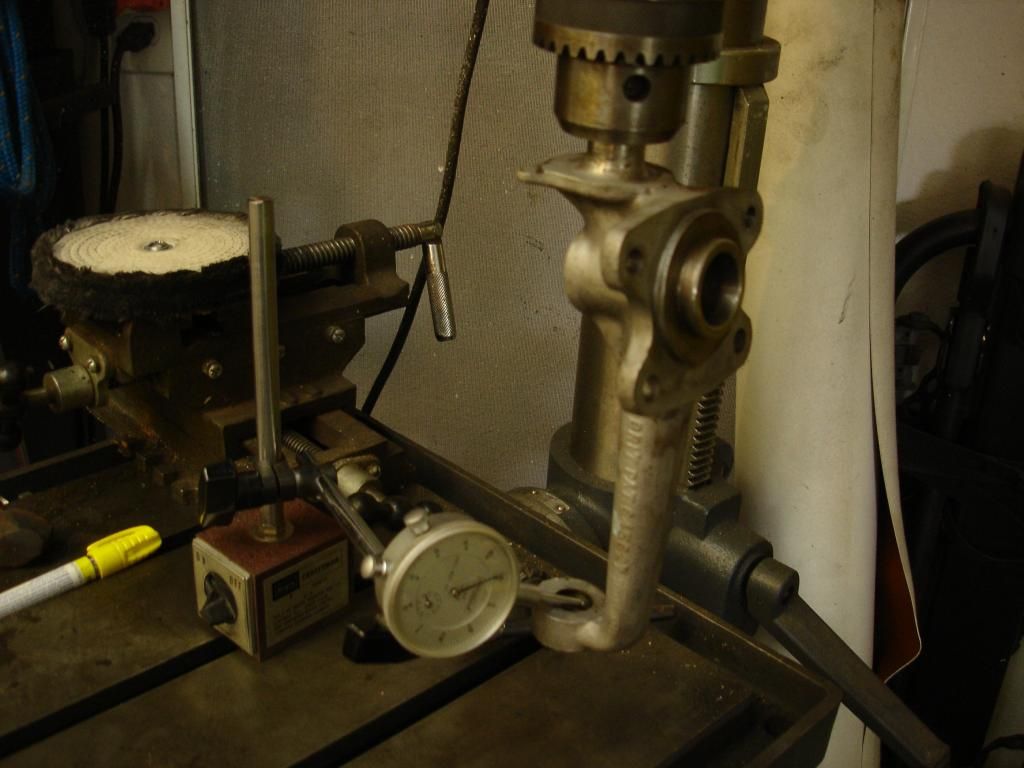 Once I rotate it and find the low spot, I mark it with a pen:
Next I unchuck and move over to the hydraulic press and set the spindle in V-blocks with the high spot up...and gently press the center of the spindle. This frequently takes a dozen or so tries to get it right. Pressing, chucking and rechecking...repeat and so-on. One spindle took an hour, so patience is important.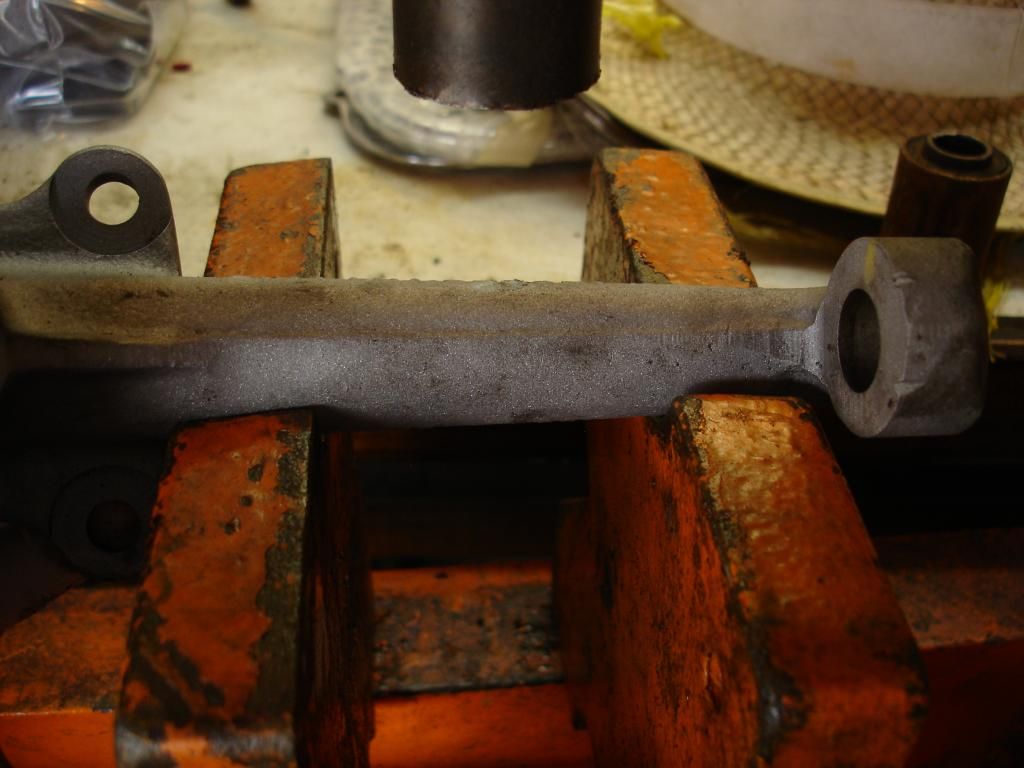 And here is the final product. I chased my tale so many times trying to get them perfect, that I settle for .005" tolerance (since the trunnion should be able to take up that much misalignment). This one reads .003" max.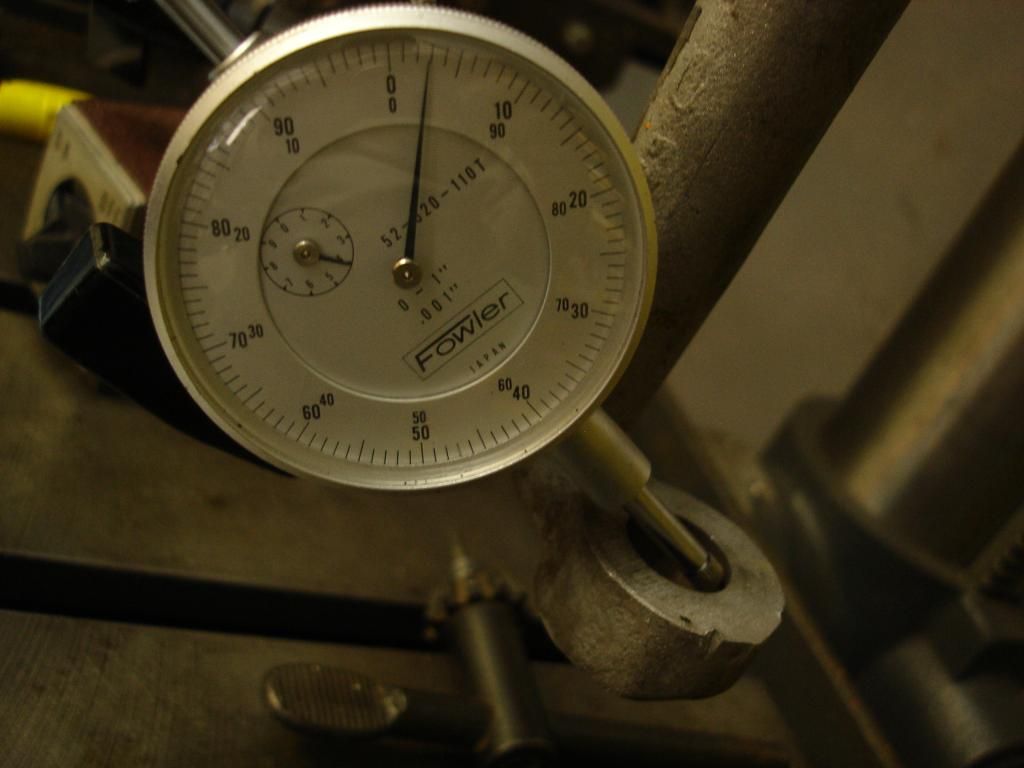 Anyway...just info for anyone interested.
Cheers,