My car is dead from rust in tank. Refurbished once
but cannot purchase liner chemicals on-island. Can't
find a radiator shop to boil the tank, either.
I have stripped out and cleaned everything from the carb
bowls, lines, filter, pump, etc back to the tank.
The tank is pulled and on the ground like a great whale.
The Mrs, rightfully so, states no more cash infusion.
Homeland Security does not allow me to import Eastwood products.
A new $gazillion fuel tank out of the question.
I;m thinking maybe a bladder tank might work.
Or maybe 1/4" Lexan and industrial epoxy seams.
Or maybe just rig up a 5 gallon DOT plastic tank in the trunk.
open to suggestions. Here's what came out of my tank into a
coffee filter flushed with a pint of water.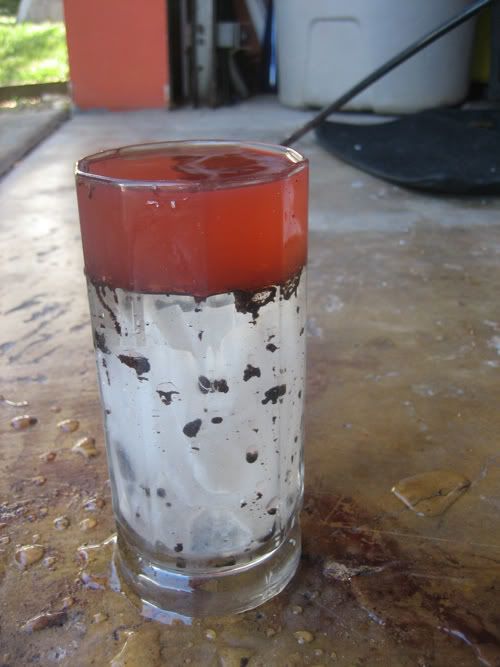 d