Moderator
Staff member
Gold


Well, the H1N1 flu didn't provide as many free days as hoped, but I'm still making some progress. Today was a warm and reasonably wind-free day, so once I got home from work I was able to get some bits painted. The big star was the fuel tank, with a few other miscellaneous bits done up in classic black Rustoleum as well. One saw horse, two coat hangers, and some cardboard and I was in business.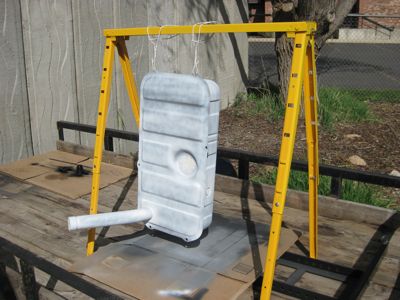 <span style="font-style: italic">Tank in primer</span>
As part of this process I also learned that a trailer makes for a nice outside workbench, and keeps errant paint overspray off the ground. The only issue I ran into was my initial less-than-stable coat hanger engineering. The tank slipped out of them once, with only minimal scuffing and no other damage. A little rethinking of the hangers and all was well.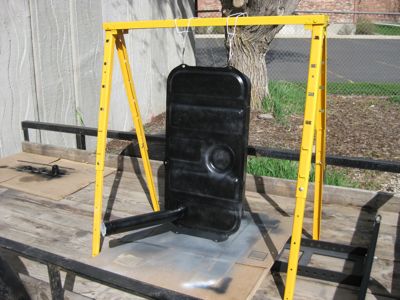 <span style="font-style: italic">Painted tank</span>
Yesterday I got in my Moss order with a few new bits for the transmission. A new rubber plug and new tail shaft seal were installed between coats of paint on the fuel tank. I also pressed in a new bushing on the clutch fork and got that reinstalled as well. The transmission is now essentially ready to go, just waiting on the paint to dry on a few pieces.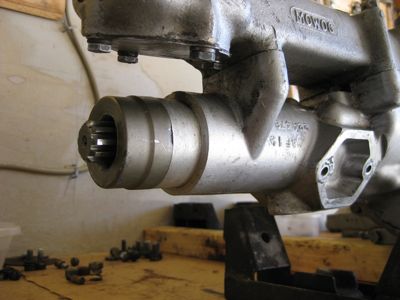 <span style="font-style: italic">New tail shaft seal</span>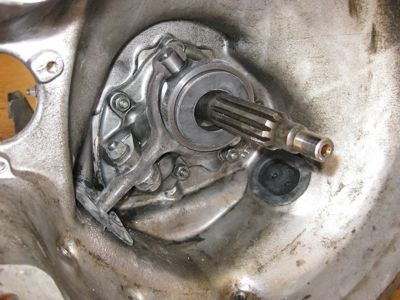 <span style="font-style: italic">Clutch fork and new throw-out bearing</span>
I also had a nice surprise when I get home, in the form of a box from
Classic Tube
with my new brake lines! This will be Sunday's project if all goes well. Once those lines are in, I'm just a fuel system install away from being able to install the motor. Woohoo!