Well, Dale, you asked to see the number one cylinder
at top dead center, so here she is.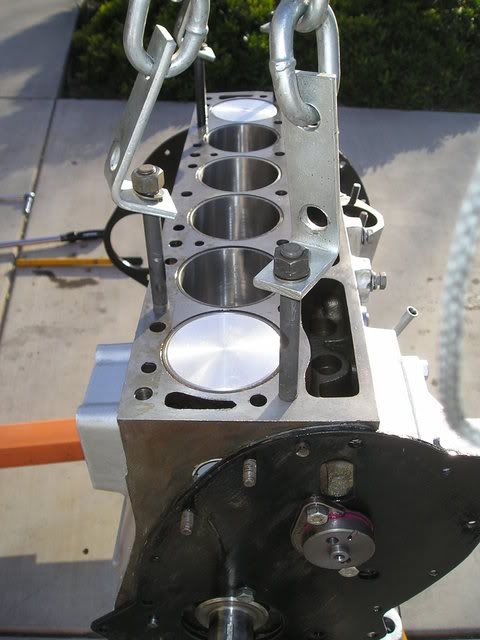 Notice that number six moves in unison with number one,
And referring back to the first photo, the bolts that hold
the cam in I tightened to about2 20+ pounds. Because the
cam would not turn, I backed them off until the cam would
turn, but they were still snugged down.
Can somebody confirm that this is correct? They certainly
do not seem to be very tight at all, but the cam binds and
stops if I go tighter.
Thanks,