Hey guys! I've never done a build thread before, but this seems like the perfect opportunity and a good way to record my progress as I go. Mods, I assume this is the correct subforum but please move it if I'm wrong.
Let me first give you a little background info on the car I'll be building. It is a 1964 Elva Courier Mark IV, serial #1187. The car first came to our shop about 8 years ago, where it was built as a kind of car-for-hire from our shop. That didn't last long, as one of our customers decided to buy the car outright and race it. Here is a shot of the car at that stage: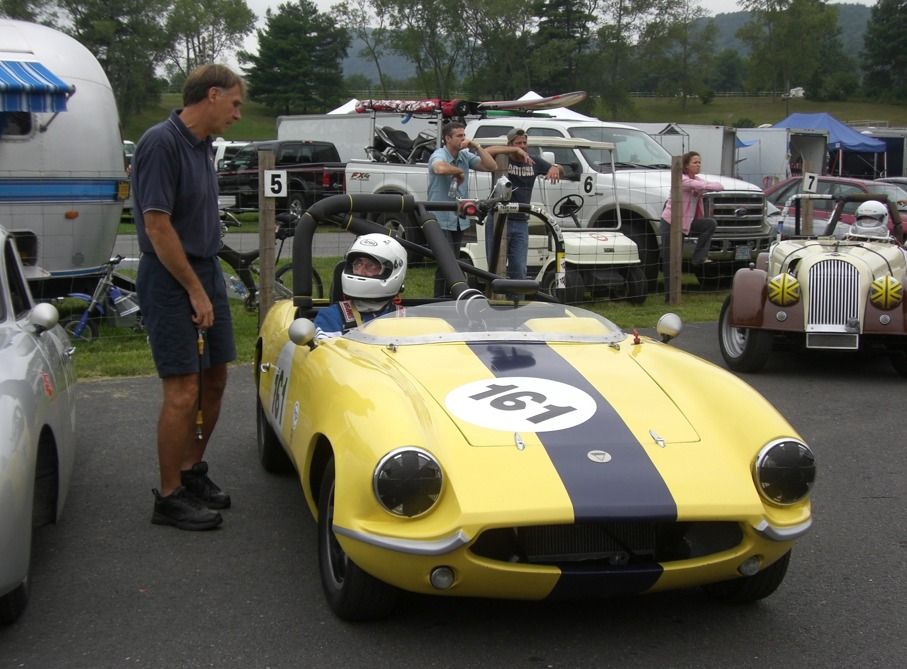 The car was run for about two years pretty successfully before
the event.
We brought the car to the street course in Pittsburgh, where it was to meet its end.
After this, my Dad bought the car back and sold some things like the Prather MGB motor and dry sump system. The remnants sat outside until this past October, when he gave the car to me as a birthday gift.
I'm really excited as I only dreamed I would someday be able to own my own vintage race car! I've been very lucky to race the Lotus Cortina, but it is actually co-owned by my Dad and another one of our customers.
Current pictures in the next post so this one doesn't get too long!!
Last edited: