Alabama and Tennessee Valley Regions of SCCA hosted our annual club race at Barber Motorsports Park this past weekend.We had abut 140 entrants including three time trials groups. British cars are always in a minority, but this year we had 10 Mini Coopers in the small bore class - no pics. I had a new job as apprentice starter so no pics from me except the midget in the pits.
Lotus 7 that we see often at BMP.
Midget from GA that we also see for many races.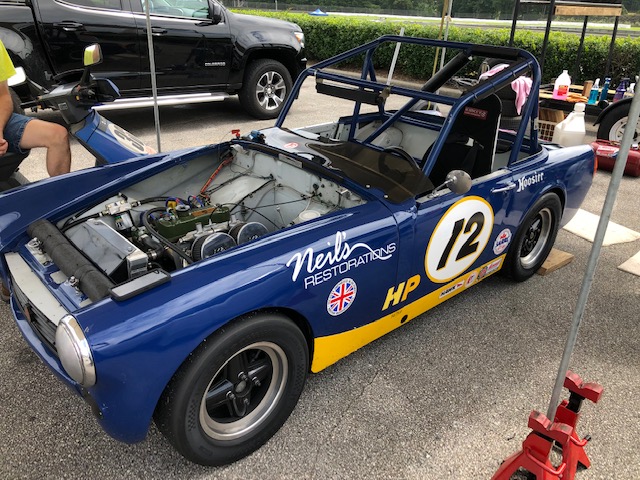 The oddball 2020 Aston Martin Mitjit. First time I had seen an Aston Martin touring car. The car was built in France as a regional series car. Lot of 30 sold in auction to a group in Las Vegas who used them as a ride along and lead-follow commercial venue. Current owner bought six and still has three left. Tube frame with a fiberglass body, powered by a Renault 2.0L normally aspirated engine - 150HP, 6-speed paddle shift. Car usually runs SCCA SPU, owner was running GT1 with the big bore guys to establish experience for a future endeavor. Car was outclassed on Saturday, but a rain shower during pre grid and slick tires for all evened the playing field on Sunday.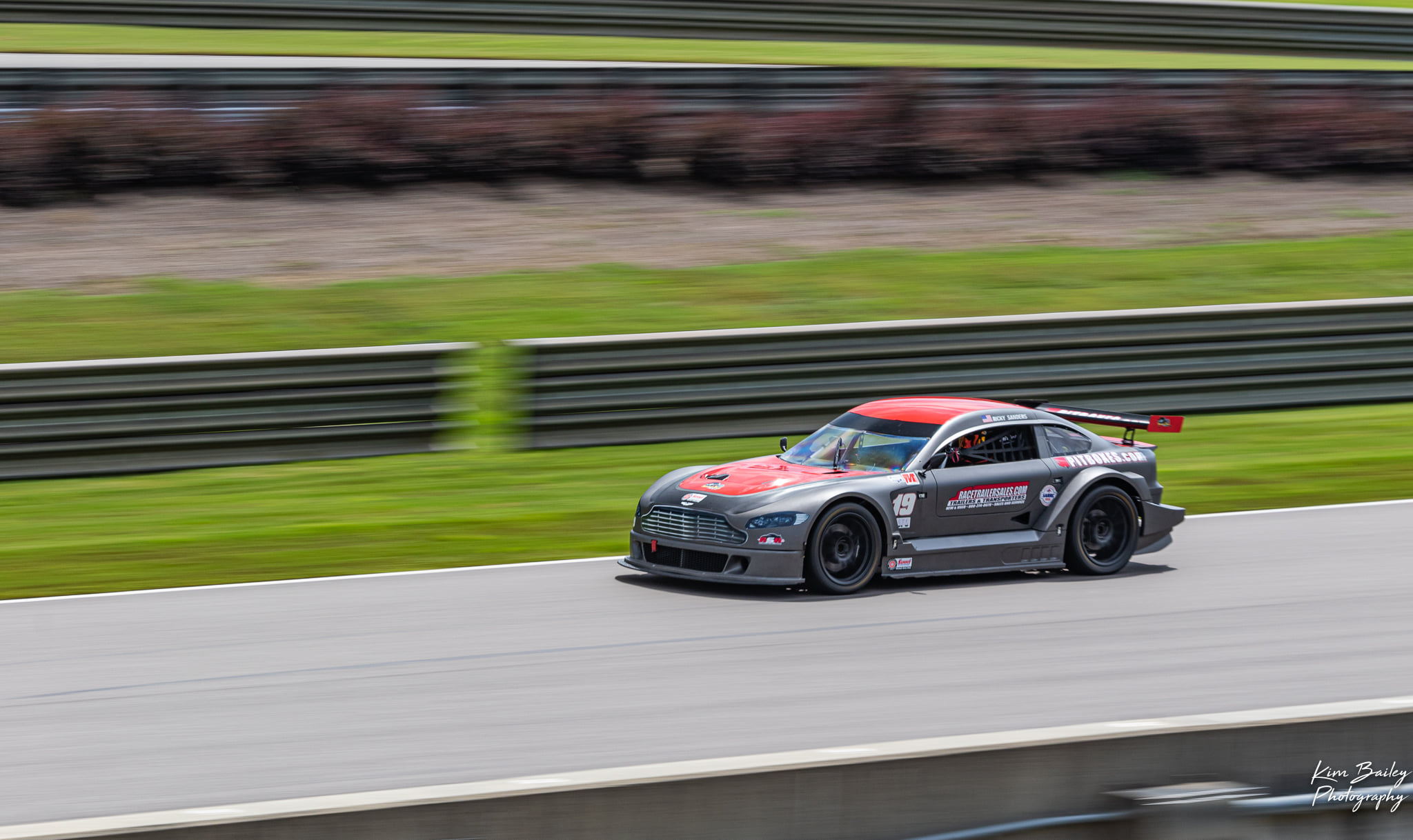 My perch with a very different view, but a fun responsibility. The station in the background, Turn 5, was my location for the first lap of our Indy Car race, that was a different story.