Help! Weber 40DCOE throttle problems Update
I am still plagued with carb problems, specifically the stomp test. My 1275cc still bogs down when you stomp on the gas. If you ease into it gently it will go to red line no problem. The engine is stock and I have replaced all the jets, emulsion tubes, venturis and aux venturis to what other people are running on a stock 1275cc engine from
https://www.teglerizer.com/dcoe/dcoepictures.htm
I have changed my 40DCOE carb to the following:
30 = choke size Change to 34
4.5 = auxiliary venturi Change to 3.5
125 = main jet Change to 145
170 = air corrector jet Change to 190
45/F9 = idle jet Change to 50/F9
F11 = emulsion tubes Changed to F2
40 = accelerator pump jet
50 = accelerator pump discharge
Added .95" low profile air horns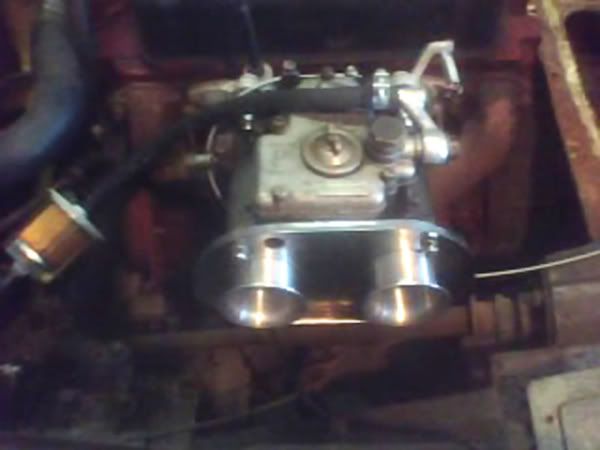 This is mounted on a 73 Midget with a 1275cc stock engine.
Timing has been triple checked, vacuum is good no leaks in the diaphragm or hose, and it runs smoother when the vacuum advance is connected. Plugs have been change for stock plugs not platinum's. When I checked the new plugs after a 10 min rev run they were black indicating it is running rich. The engine will start effortlessly with a bump of the key and idles at 950 rpm.
Needless to say I have dumped a chunk of money into this with little to no results. Any other ideas, anyone?!?
Thanks! Ðan