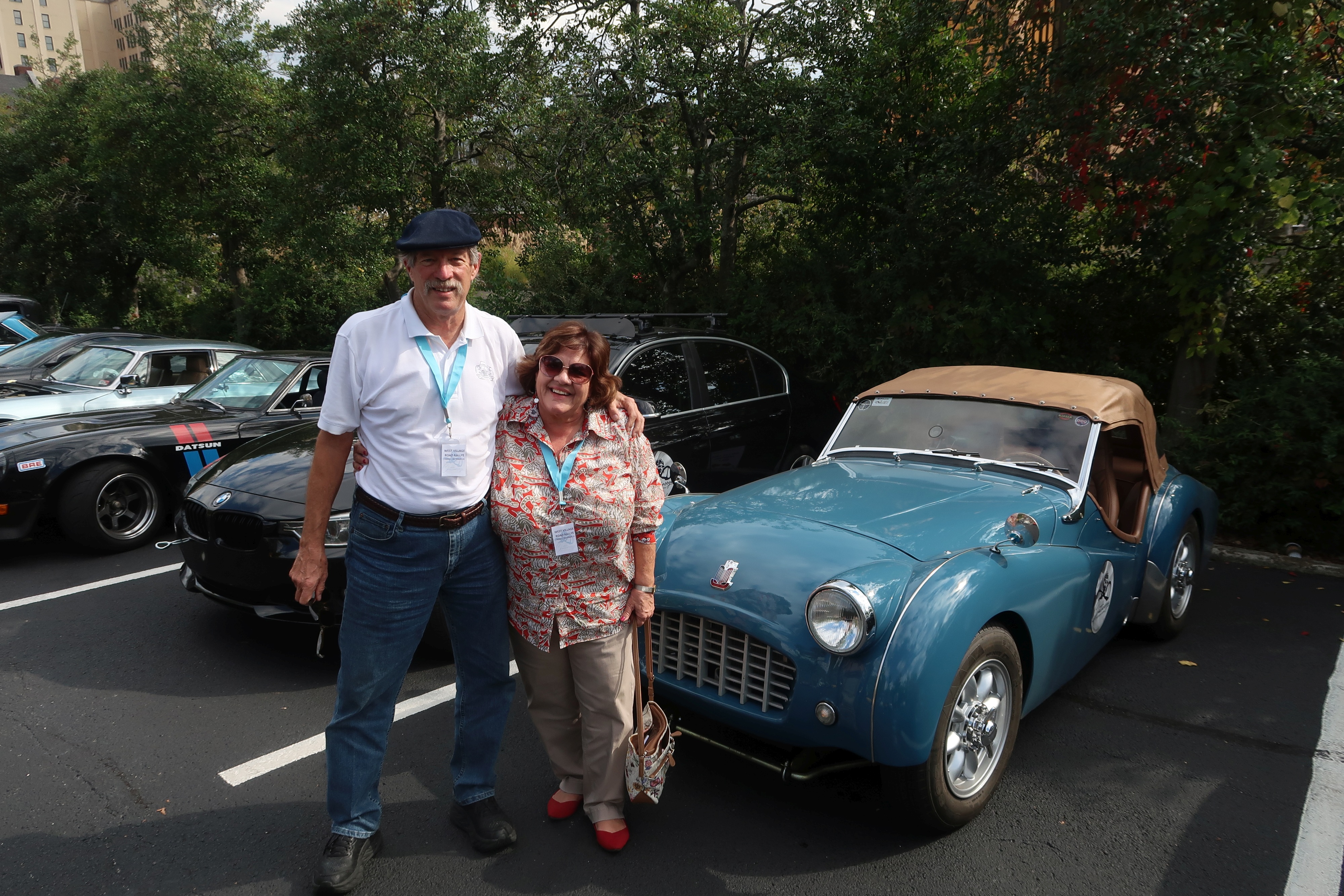 The Chattanooga Motorcar Festival 2021 is in the books! I personally had a great time. I would give it a B+ and the wife would probably hover between a C+ and B-. We went for four nights and stayed downtown in the West Village. I should have received a couple stock certificates along with my hotel bill.
To the fun, we competed in the Friday rallye, a TSD with GPS checkpoints. The course was fun and a beautiful drive east of I-75 and north of the Ocoee River in the foothills of the Smoky Mts. The competition route was 182 miles with 4 stages and 33 checkpoints, approx. 75 miles within timed checkpoints. Linda and I participated in many gimmick rallyes in Germany with PCA in the early 80's and one TSD in Mexico in 1989. So, we considered 13th place (393 pts/secs) out of 40 cars to be a podium finish and celebrated accordingly.
Rallye Pictures
We opted out of Saturday's rallye and attended the race at the "Bend" on a specially prepared track in an industrial area beside the river. Getting to see the cars was fun, but the walk was long and spectator viewing was limited. The races were limited to 12 cars per group. In defense of the organizers, the races appeared to be planned as a cautious response to an accident in 2019. They will get better in the future. To get to the track, you walked through a lot where the "legendary Cruise-in" group parked. The response was significantly less than expected. The pictures of three Lolas and one Ford GT40 were part of a memorial celebration for Jim Pace, the 2019 organizer.
Cruise-in Race Pictures
On Sunday morning, we attended the judged Concours. There was a myriad of beautiful and unusual cars. I did not walk through the Gathering of the Greats – Ferarri Edition. The Lane Motor Museum in Nashville had a nice group of cars on display. Our hotel was next to the outdoor parking for the Mecum auction, two pictures included. The picture of the 1956 Bentley S-1 Saloon is one of the Beatles cars presently owned by the Barber Vintage Motorsports Museum in Birmingham. The panel discussion was by Bill Rothermel, Justin Bell, Lyn St. James, David Hobbs, Ray Everham, and Derek Hill.
Concours Pictures
On a sad note - Bluees lost a swatch (about 25 sq in) of blue paint on the driver's door when the event sticker was removed.
We hope you enjoy the show!