Moderator
Staff member
Platinum


I wonder if anyone can tell me the identities of some of the people in these photos taken by John Thornley at the 1963 Sebring 12-Hour Race: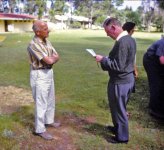 Of course that's DMH on the left. Anyone know the name of the gentlemen with whom he is conversing?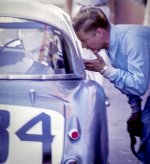 The man on the right may be a driver from the race, but here he is apparently having a discussion with one of the big Healey drivers. Anyone recognize him? Is it John Colgate (who drove a Sprite in the same race)?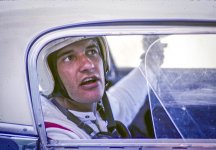 There were four drivers of the two big Healeys entered in the Sebring race in 1963: Paddy Hopkirk, Donald Morley, Ronnie Bucknum and Bob Olthoff. It doesn't look like Hopkirk or Morley; is it Bucknum or Olthoff? Or perhaps someone else driving the car for maintenance test purposes or some such?
These photos will be included in an upcoming issue of HEALEY MARQUE and and I'm trying to research correct captions for them.
Thanks and please be aware that these photos are copyrighted.
RT
Last edited: