Saw this today, have no connection to seller. Reposting here just FYI.
https://austin.craigslist.org/cto/4027079526.html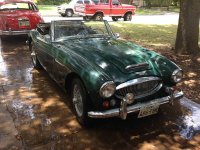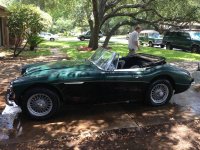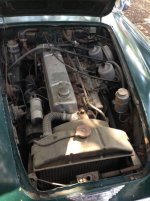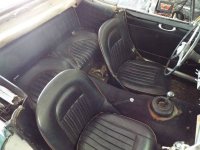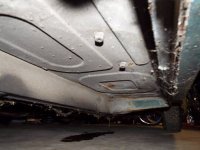 1967 AUSTIN HEALEY 3000 ROADSTER, FOUND PARKED IN GARAGE FOR 27 YEARS - $23000 (SAN ANTONIO)
1967 AUSTIN HEALEY 3000 MARK III asking $23,000 OBO
PLEASE CALL 210-548-1310 FOR A VIEWING. NO EMAILS, TEXTS OR TRADES
I just pulled this old Austin Healey out of a garage in San Antonio Texas. It's been sitting in there for about 27 years.
It's in "as found" condition. The car seems all original with no modifications and engine turns.
The Texas plate was last registered in 1987. The engine looks correct and complete and the transmission is a 4speed with Over-Drive.
I'm 100% that green is the correct color, the body is pretty **** straight. The original floors are solid except under the pedals on the drivers side. The floor is rusted through at the seem there. The passenger side front fender has had some old body work there as I see signs of filler there and under the front grill.
The top is complete and goes up and down, but the cloth top will need replacing.
Under the trunk lid the sheet metal is nice and there is a share wire wheel. I hold a clear Texas title for the car but the keys are missing.
The tires all hold air and the car rolls nicely. What you see is what you get. Please feel free to contact Houston Wills at 210-548-1310 for any questions you may have. Call between 9am-9pm CST only please.